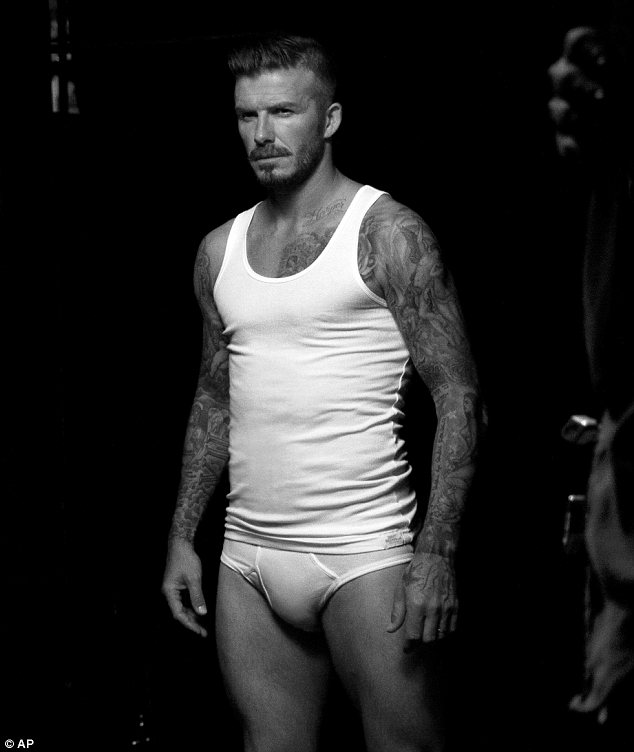 You'll be pleased to know that David Beckham's Bodywear brand for H&M isn't going anywhere anytime soon, so yes, that means that the second round of ads starring the sportsman appearing scantily clad are coming.
The new season campaign will launch on Thursday and to celebrate, H&M have decided to go one step further from the camapign projection that they did on the white cliffs in Dover earlier on this month. Instead, Los Angeles, New York and San Francisco will have 10-foot silver statues of Beckham scattered around the respective cities.
As you would expect, the line is doing really well. 'I'm very happy that so far people seem to like it and the first season was incredibly successful,' he said in a statement. 'The challenge is to keep it going and establish a brand that will last many years. That is my ambition,' and by the sounds of it, that means expanding beyond just underwear. 'It's important to me that Bodywear means more than just briefs and Ts. It's all about pieces I like,' he added.