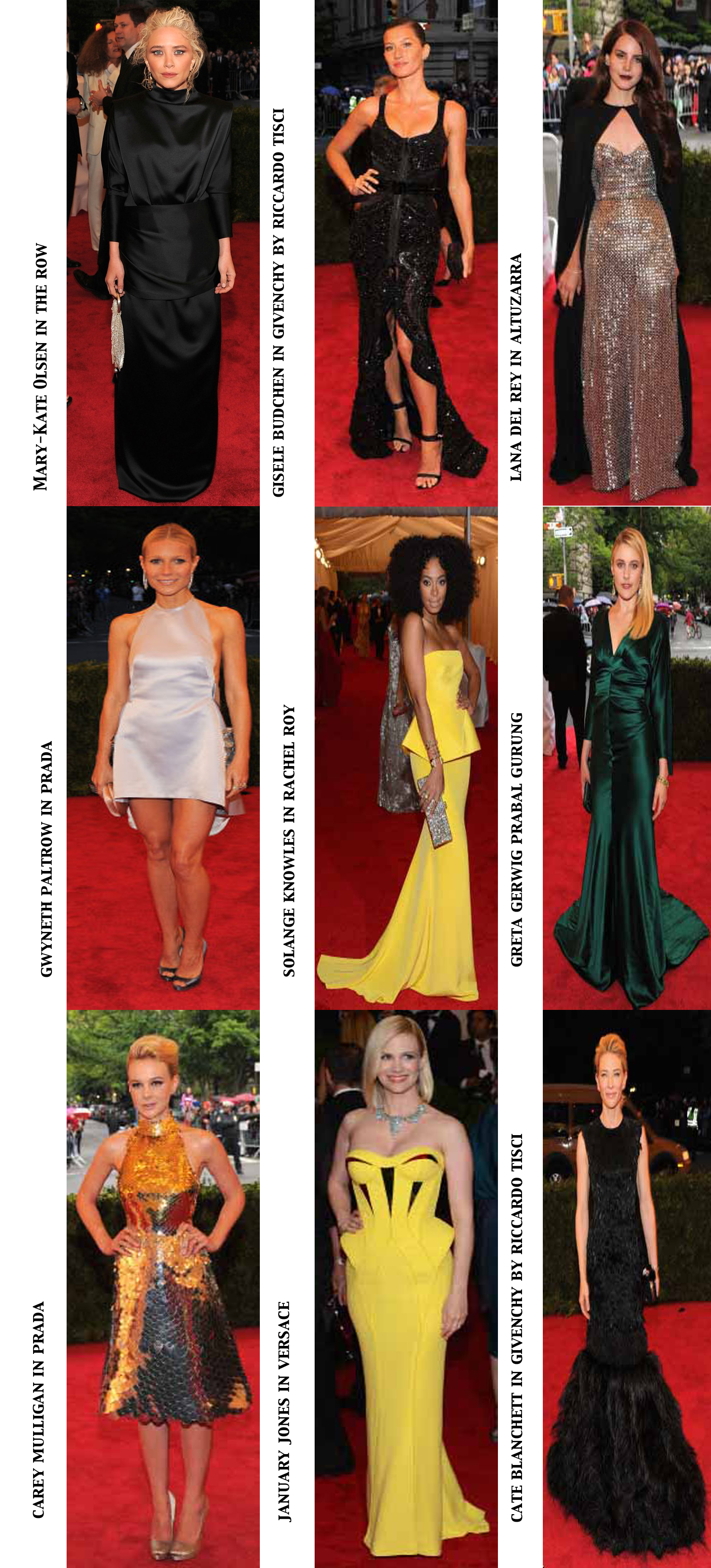 Anticipation for this year's Met Gala was high and the event definitely didn't disappoint. While it's true, there were several disappointing looks from people like Coco Rocha and Jessica Chastain, the majority of the looks were really strong and it was really good to see people research and commit to this year's Schiaparelli theme.

The above is a round-up of my favourite looks. Regular readers will know that I was on the dubious side about Joseph Altuzarra teaming up with Lana Del Rey but I was pleasantly surprised by the results. Her dress, along with her new dark hair, looked beautiful and so did Carey Mulligan in her golden Prada creation. As an Olsen fan, I'm generally impressed by anything either twin turns up in and last night was no different. The black dress from The Row that Mary-Kate Olsen was classically simple but still powerful.
Which outfit is your favourite?