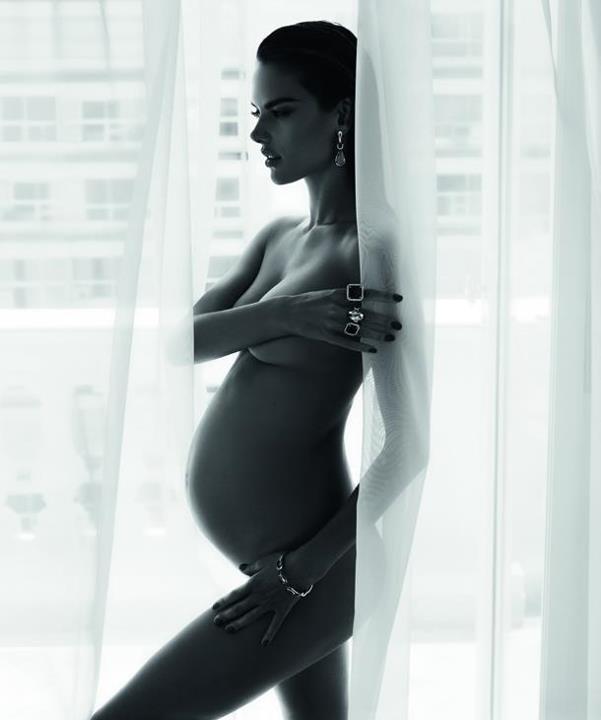 Ever since a pregnant Demi Moore posed naked for Vanity Fair back in 1999, it's become a trend. Nowadays it's difficult to come a celebrity not willing to show off their baby bump for a magazine. Only last month Jessica Simpson striped down on the cover of US ELLE to show of her baby bump and now Alessandra Ambrosio is the latest person to follow suit.
Unlike the others, though, Ambrosio's Mert and Marcus-shot image wasn't for magazine, but for a jewelry campaign. Aside from the prevalence of the trend, Ambrosio's decision to bare all for the campaign doesn't come as surprise. As you'll remember, she recently showed off her bump on the runway and posed in a Spanish magazine with her bump on display.
What do you think of it?