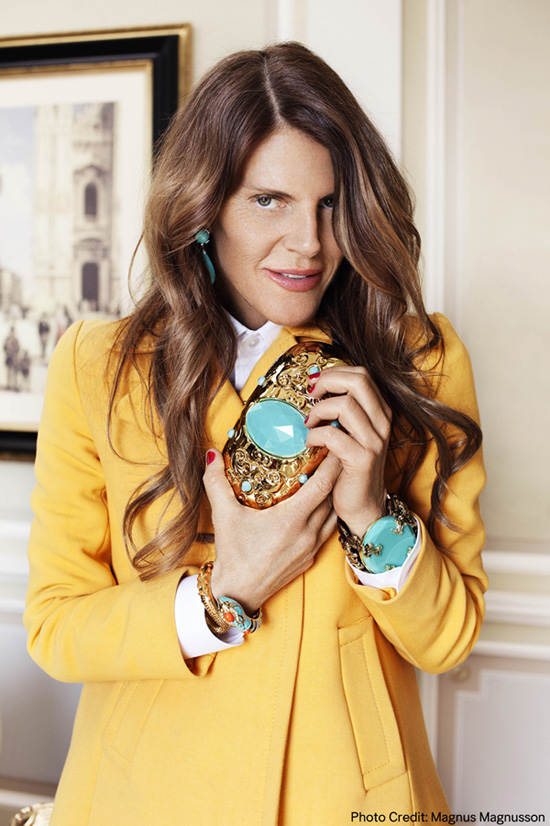 I love H&M. I mean, what's not to love. As well as continuing to deliver great pieces at affordable prices, their collaborative collections are second to none and that's particularly true today. This morning a press release dropped in my inbox confirming that Anna Dello Russo is their latest collaborator.
Unlike past collaborations, their partnership with the Vogue Japan editor will be on a special collection of accessories rather than clothes. 'I am excited by this collaboration: this is the first time H&M have involved a Fashion Director in a special project. This is the sign of an important evolution in fashion, and I am both thrilled and humbled to be the one chosen to lead it,' Dello Russo said. 'I wanted to create precious accessories that are impossible to find. As a stylist I know accessorization is essential: it is the personal touch to any outfit. With these pieces everybody can have fun, turning an ordinary day into a fantastic fashion day.'
As far as accessories go, she does have a pretty impressive collection so expectations are really high. Aside from that, though, the partnership proves that the digital revolution and the prominence of street style blogs today continues to make editors visible in a way that is proving to be very lucrative. Earlier this year former Marie Claire editor and street style star Taylor Tomasi Hill also designed a capsule collection but for Lane Crawford.

'It's been extremely exciting to involve Anna Dello Russo in this project, something completely different from what we have done before. Anna has a fantastic eye and a strong taste, apart from being a veritable fashion icon,' Margareta van den Bosch, creative director at H&M, said. 'She produced an extravagant range of accessories that will get H&M customers and everyone in love with fashion excited. The collection is a celebration of excess, fantasy and decoration.'