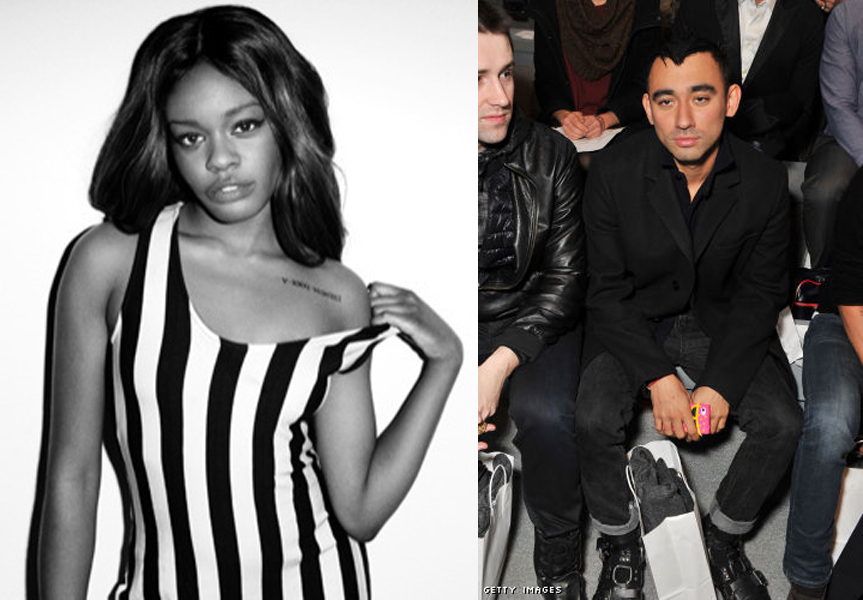 Harlem-based rapper Azealia Banks was given the fashion stamp of approval by Karl Lagerfeld last month when he invited her to perform at his home after the Chanel couture show. As we all expected, that's only the beginning for the young star's foray with fashion folk. Last week Nicola Formichetti confirmed that he styled her for a V magazine editorial and her forthcoming video for 'Liquorice.'
"I was just listening to '212' and I was just tweeting about how I loved the song and she tweeted me back saying, 'I love you too' and [I said] 'I love you more' and we just met up and I shot her for V magazine and we started collaborating and she asked me to do her new video, so I directed her 'Liquorice' video last week in London and we are editing it at the moment," he told Fashionista. "It's completely different to the way I work with Gaga, I mean it's similar in the way that they're very into to what they're doing, both of them are just lovely people, so I only want to work with nice people. Yeah she's cool; she's 19 straight from Harlem to London and Paris and she's good. You just can't take your eyes off her."
This partnership definitely makes sense. Formichetti is all about the avant garde and based on Banks' lyrics alone, we know she's up for taking risks.
What do you think?