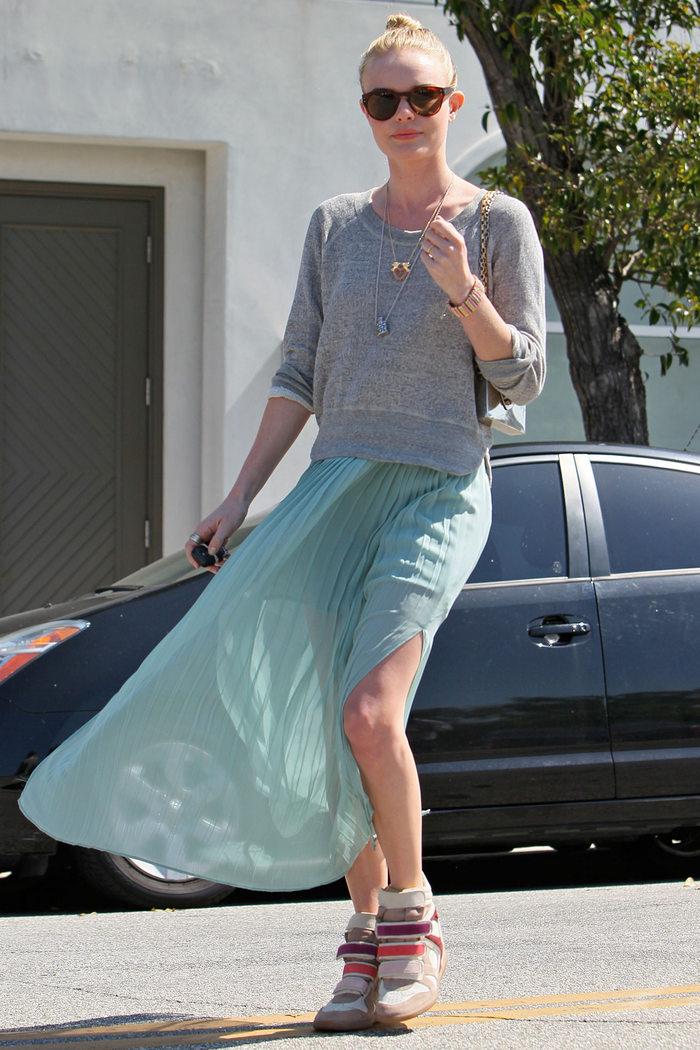 When Isabel Marant does something, it catches on and her wedges sneakers are a case in point. Since appearing on the runway the style has become a firm favourite amongst celebrities off-duty like Beyonce and Miranda Kerr. Even more interesting is the fact that many editors have swapped their Louboutin's and incredibly high heels for comfortable variations on the style to attend the shows too and it's clear why.
I have never been a big trainers girl - despite being inspired by Taylor Tomasi Hill to buy a pair - but this is something that I have decided to invest in. Like the pyjama trend that I wrote about recently, the Marant style wedged trainer signals a move even further towards the current concern for functionality and comfort in fashion, which many brands are tapping into at the moment.
While they do have a heel there is no denying that the subtle wedge straddles the perfect balance between an informal trainer and easy to wear wedge and besides, they're perfect for those busy days pounding the pavement. What more could you need?
Are you convinced?

Left to right: Beige leather and suede trainers, £262, See by Chloe at My-Wardrobe; White Athlete wedge heel trainers, £75, Topshop