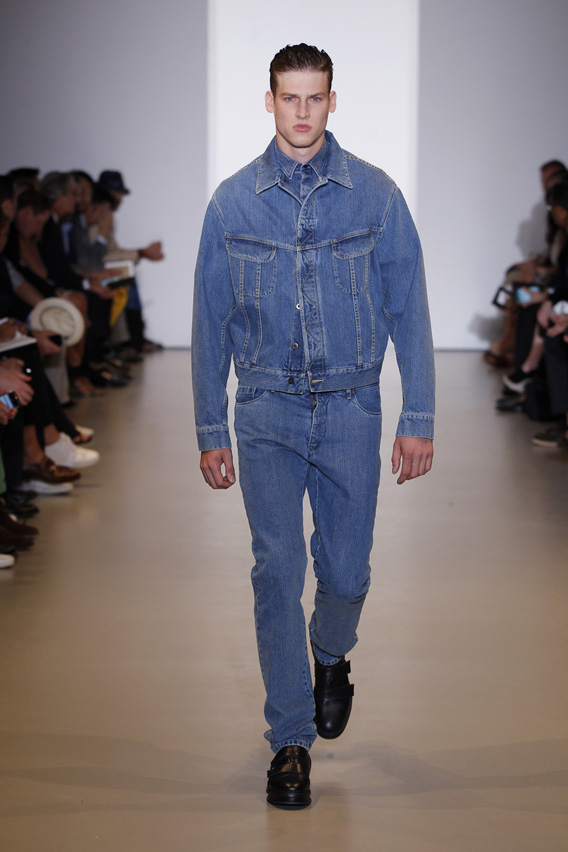 For someone so well known for looking forward Italo Zucchelli uncharacteristically took a look back with Calvin Klein's S/S13 menswear collection. The collection opened with a triple denim look on a stone wash shirt, jacket and jeans combo, which instantly brought back memories of their eighties and nineties campaigns.
You'll be pleased to hear that Zucchelli didn't complete reject his penchant for looking to the future. As always it was the fabrics where he was really playful. Tuxedo jackets were relaxed and were updated with mesh lapels, shirts came with textured engineered and abstract prints apparently inspired by California summers and bomber jackets were given a futuristic twist with a shiny finish.
While the homage to the brand's American sportswear roots was a welcomed unexpected twist, the collection lacked the energy that it did last season. Since the decision to reflect on the brand's signatures was such a big departure from his normal train of thought, it would have been more interesting to see him update the classics and give them a modern twist that in the way he usually manages to do naturally.