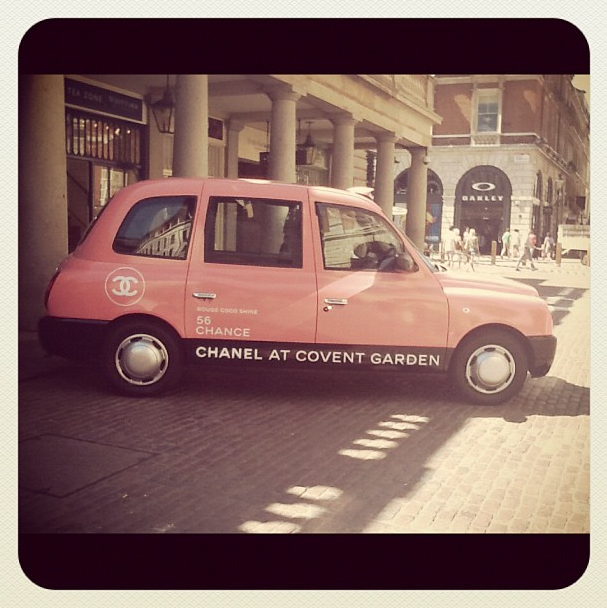 Images via TheFashPack Instagram

It would not be an exaggeration to say that Chanel's pop-up shops are like no other. The concept isn't new. Luxury brand have all embraced them but just like their show productions, Chanel are always ahead of the pack. In the last twelve months they took over a whole area in Harrods and played host to a hugely successful one in Collette and this week, the brand opened a new temporary boutique dedicated to make-up in London's Covent Garden.
As much as I love Covent Garden for the food and general atmosphere, over the last few years it seemed to have lost its way as a fashion and beauty destination but with the help of the new Burberry Brit store, the new Opening Ceremony pop-up (which is located just around the corner) and the new Chanel space, that's changing.
The pop-up, which is scheduled to run until December but may be extended, will host a series of special in-store events with Chanel's artists in the coming months and by autumn, the shop floor will feature vending machines full of beauty products. My favourite feature, though, is the brand's first ever nail bar located downstairs. My colour of the moment is Diwali from their Bombay Express collection but considering the wide range available, I'm sure I'll be stocking up on new shades very soon.
Have you visited yet?