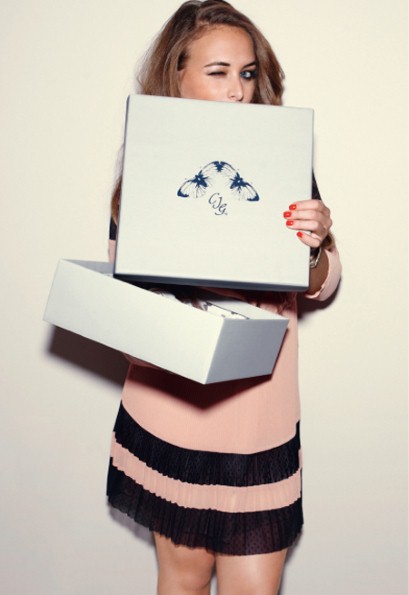 When Chloe Green announced that she's working on her own line of shoes last June, the news didn't come as a surprise. After all, the 20 year-old is the daughter of retail tycoon Sir Phillip Green so a foray into the fashion world was always in the cards. Now Green is working on a big push of the line, named Chloe Jade Green, before it's made available on May 17.

The collection will be sold in a concession in Topshop Oxford Circus and Topshop.com and will retail at an accessible £80-200 and based on the preview image of the collection, we can expect to see a lot of high styles all with the green soles. 'She thought they were great although she did say some of the shoes were very high,' Green said about Kate Moss' opinion of the collection.
Her entrepeneurship should definitely be commended, especially since it would be easy for her to enjoy the benefits of being the daughter of a self-made billionaire but am I excited about the line - well no. The critics are already talking about her lack of design expertise so choosing to design the collection with the help of six Topshop buyers and designers isn't likely to keep the cynics at bay. On the flip side, it's fair to argue that she shouldn't need to be apologetic for relying on the family business.
What do you think?