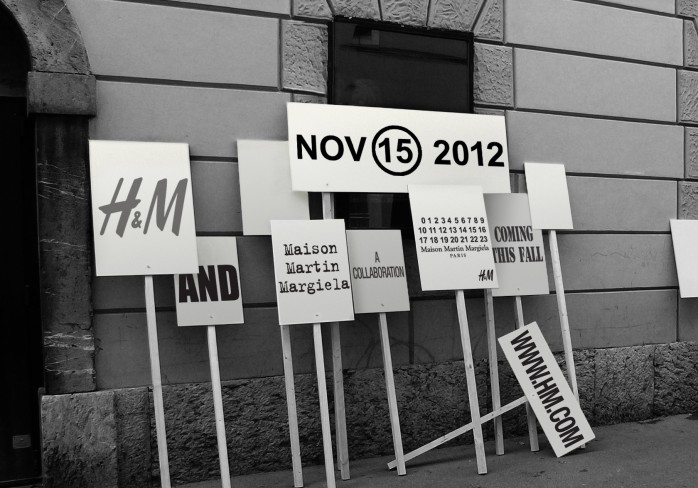 When I reached out to their UK press team yesterday they were staying mum but this morning H&M released a press release confirming that the Maison Martin Margiela collaboration is taking place just as we all thought and will hit stores on November 15.
'MAISON MARTIN MARGIELA is one of the most important and influential fashion houses of the past three decades,' Margareta van der Bosh, H&M's creative director, said in a statement. 'I am so excited by this radical collaboration which will give fashion lovers around the world the chance to wear special pieces by MAISON MARTIN MARGIELA. This collaboration will be a great and memorable fashion moment.'
And it's true. Aside from maybe the Lanvin and Marni collections, this is by far my favourite that they've worked on. While the French house already has a diffusion line, the price points for this partnership will undoubtedly be a lot more accessible. If you've always been a fan, come November, then, you'll finally be able to add some pieces to your wardrobe.
'We are very happy to present MAISON MARTIN MARGIELA pieces with H&M, offering a new interpretation of our vision,' a spokesperson from the brand said in a statement. 'The democracy of our fashion has always been at the centre of our creativity, and the collaboration with H&M allows us to push this instinct further. We will bring together the contrasting universes of the two houses in ways that will surprise all.'