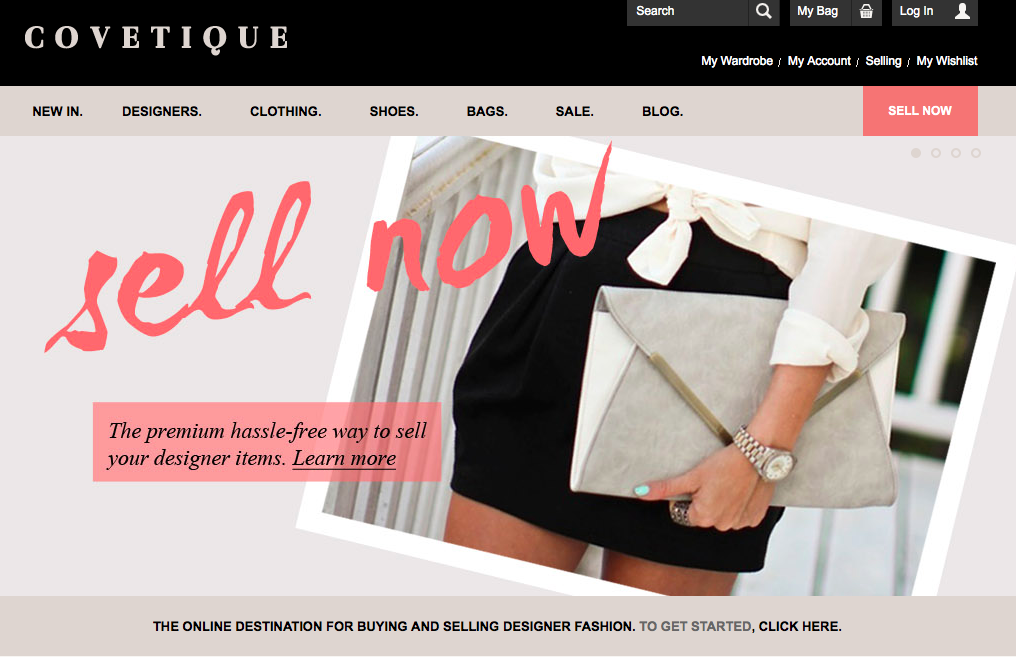 Since Net-A-Porter launched The Outnet, it's now hard to imagine a time when it didn't exist. The days where your favourite brands were inaccessible if you didn't have deep pockets are long. This week new e-commerce website, Covetique, launched with exactly that in mind.
The premise of the site isn't new. Sellers are able to upload their pre-owned designer pieces online in an easy, hassle-free way. What is different about Covetique, though, is the extensive range of designers on offer. The site includes great clothes from brands like Burberry, Isabel Marant, Louis Vuitton and Alexander Wang and accessories from the likes of Manolo Blahnik and Christian Louboutin. Unlike similar sites, the prices are incredibly low with tops from Isabel Marant coming in at only £100 and Jimmy Choo sandals being sold for £130.  To celebrate the launch, Covetique have also teamed up with a number of key industry figures to guest edit the site and showcase their favourite pieces and first up this month is Louise Roe.
To make sure that you're getting what you're paying for, the site has a dedicated team on hand to ensure that all of the items go through a rigorous quality-check before the items are listed and it doesn't end there. The site will package and ship the purchase to the customer before the proceeds of the sale go through to make sure you're happy with the purchase.
As each piece is a one-off, check the site out today to make sure you don't miss out: www.covetique.com