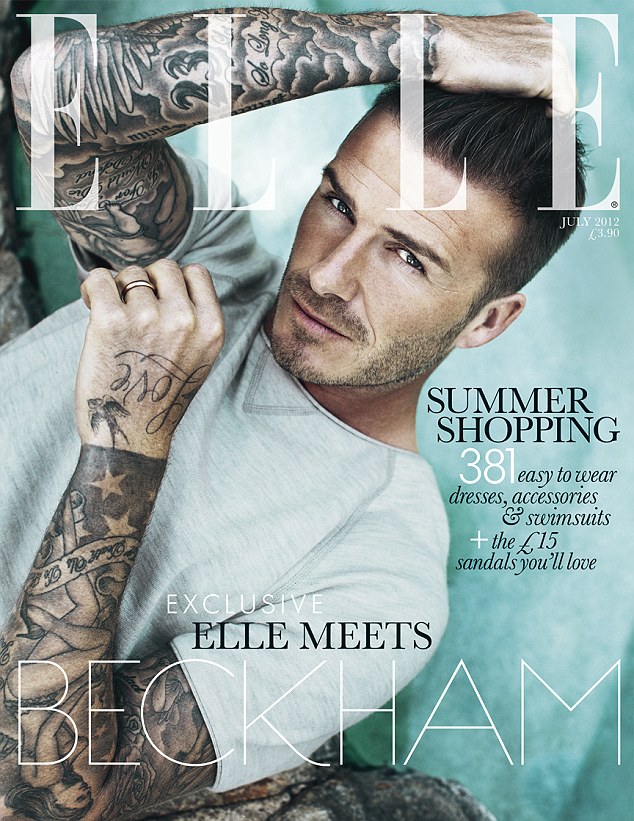 With the warm weather here and the Queen's Diamond Jubilee around the corner, whether you're excited about it or not, Olympics fever is officially in full swing in the capital. As I previously reported, ELLE UK have decided to mark the occasion by securing David Beckham to appear on their July issue - the first time a man has ever covered the title alone - and yesterday the cover finally dropped.
Despite wearing a simple grey t-shirt on the cover, Beckham appears in the accompanying shoot wearing wet jeans doing the topless pose that he's all to familiar with, what with his countless underwear campaigns. But those days might be a thing of the past. 'My naked days are over,' she said.

'David Beckham is a national hero,' Elle editor Lorraine Candy said in a statement. 'He is an icon and Elle is known for featuring icons on its cover. This is a first for us on the newsstand I believe he is loved by men and women alike. Anyway, who doesn't want to see a picture of one of the world's most handsome men on the front cover of a magazine.'
Are you a fan of the cover?