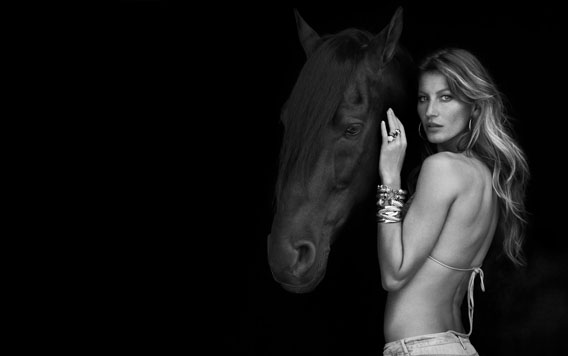 Remember those images of Kate Moss starring in the campaign for her collection with Fred and their uncanny resemblance to Moss' S/S12 David Yurman ads? Well, it looks like all hasn't been forgiven because the jeweller has dropped the model for fall 2012 and opted for Gisele Bundchen instead.
Changing models for campaigns isn't anything new but considering that reps from the brand called the Fred campaign 'embarrassingly similar' to the ones Moss posed for them the year before, this change was definitely a lot more personal. A source close to the brand reportedly confirmed this to the Daily Mail saying that 'David decided that after Kate's faux pas she just wasn't the right fit for the brand any longer.'
What do you think of their new ads?