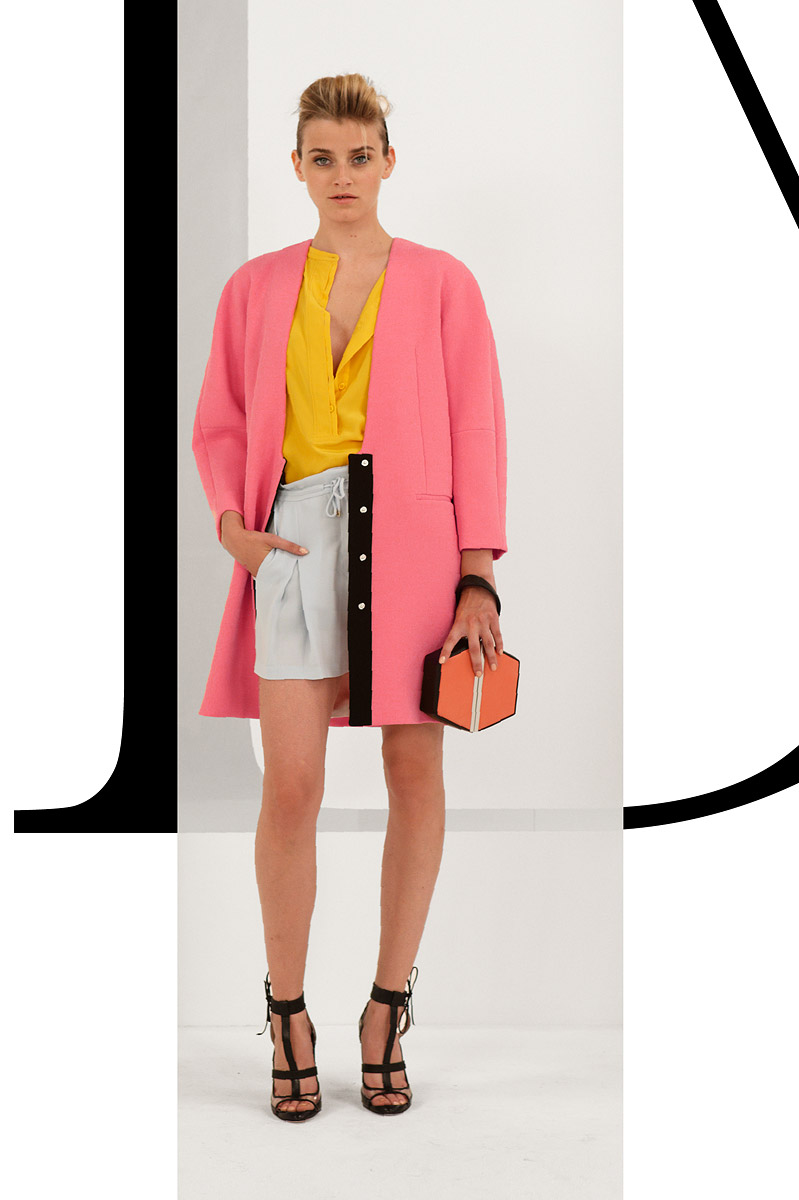 If there's one word that sums up Diane von Furstenberg's Resort offerings, it's easy, and not in a bad way. Von Furstenberg knows about the art of travelling, especially since she's just come back from a trip in China, and it shows. More than we've seen from her before, the pieces lent themselves to different scenarios, helping to take you from the beach to the bar and from day to evening.
As someone that always packs about 70% more clothes than I actually need, the collection has gone a long way in converting me to pack lightly. The simple but subtly draped bright skirts would work as well walking around the city during your holiday by day and could be instantly jazzed up by teaming it with the rectangular clutch bags that appeared throughout along with a grey jacket that was loose and relaxed but carefully draped around the body.
Multi-functionalism aside, the prints were also a strong point this season. They've always been a signature for the brand but more recently they've felt a lot more playful and experimental. In the collection they appeared in several different carnations and also in mixed and matched block coloured variations, which I'm sure the house's creative director Yvan Mispelaere had a lot to do with.

There are 0 photos in this gallery