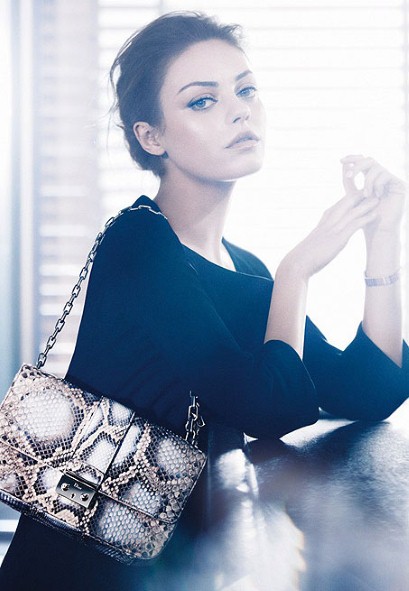 Aside from being a great actress and receiving critical acclaim for her performance in 'Black Swan' last year, things are looking good for Mila Kunis. Today Dior announced that the Ukraine-born star is the new face of their Miss Dior handbag range and these are the first few images of the Mikael Jansson shot ads.
"Mila Kunis is a very talented young actress; she embodies the true modern woman," Delphine Arnault, Dior's deputy general manager, explained when asked about casting the actress. "Her performance in Black Swan was remarkable. She is very gifted."
It's no secret that Dior has had a turbulent year. Less celebrities are prepared to sport the brand on the red carpet so is their new "long [term] relationship" with Kunis part of their come back strategy? It's more likely than not that the actress will start wearing the brand on the red carpet and with all of the controversy surrounding Dior, it begs the question whether Kunis was amongst the few celebrities prepared to led her face to the company.

What do you think?