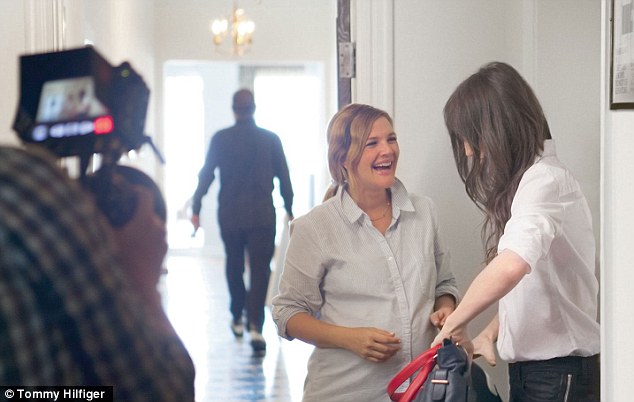 There's not much that Drew Barrymore doesn't do. Aside from generally being a badass, she's an award winning actress and director (hello Charlie's Angels) too and now she's turning her hand to photography.
This week Tommy Hilfiger released images of the brand's new limited edition tote in aid of breast cancer awareness month in October. The campaign, which stars French singer and actress Charlotte Gainsbourg, was shot by Barrymore. 'It was great to work with Drew,' Gainsbourg said. 'She was very charming and lovely and funnym and she brought a real positive energy to the set. As a fellow actress, she made me feel very comfortable during the shoot.'
The bag is on sale now at £225 with £100 of the price doing directly to Breast Health International, a non-profit organisation that advances breast cancer research and treatment.