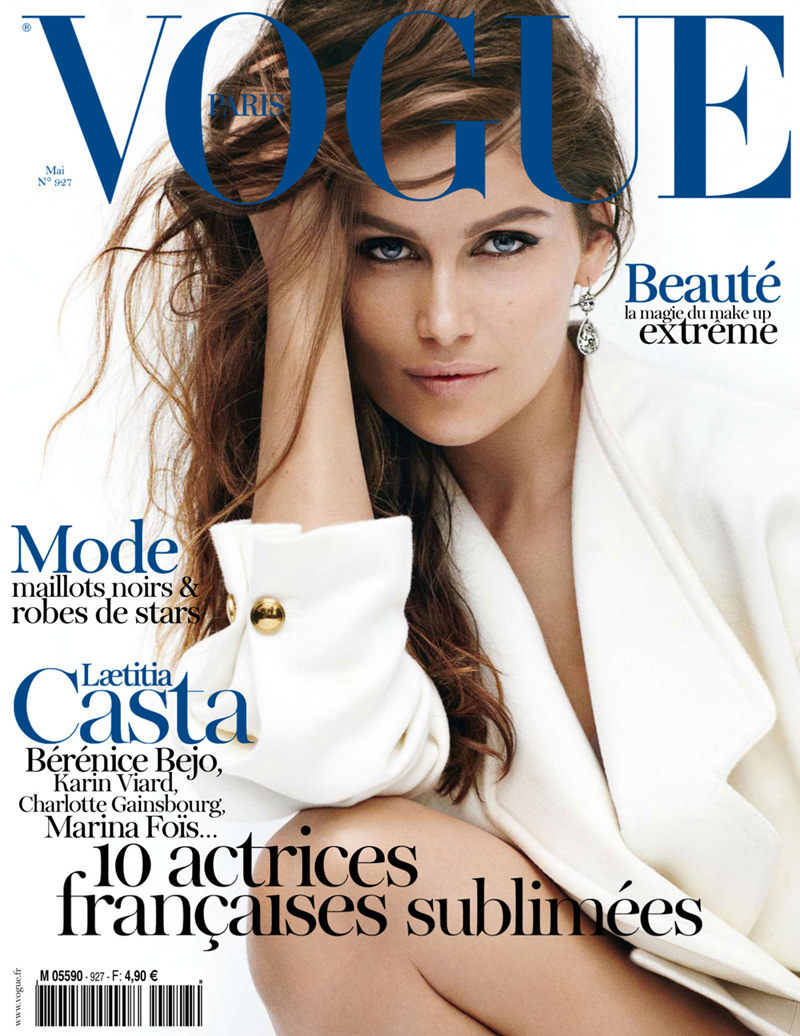 Earlier on this week Vogue Paris dropped their May cover starring Laetitia Casta shot by Mario Testino and while the model looks beautiful, the cover hasn't been met with a good response.
The comments in the forum of The Fashion Spot, where the image was released, confirm what we've all been thinking for a while. The magazine under Emmanuelle Alt's direction is a far cry from it's aesthetic under Carine Roitfeld. All you need to do is look at the Roitfeld-styled Casta cover from the December/January 2009 issue to see that. The question is whether the change works? I'm not convinced that it does. Far from being directional, the covers seem to be moving in a commercial way, which isn't a term that you would have associated with the magazine under Roitfeld's reign.
Am I surprised by the change - well no. With her first cover as editor-in-chief, featuring a soft and romantic looking Gisele Budchen shot by Inez & Vinoodh, Alt made it clear that things were going to be different under her editorship. 'I always want a relationship with reality: nothing too sexy, or provocative, or fashion victim. We are French — we can show smoking, nudity. We have no boundaries, and it can be good to have them,' she said at the time. I wouldn't be surprised if the circulation was up as a result of the changes but is that really what Vogue Paris is about?

What do you think?