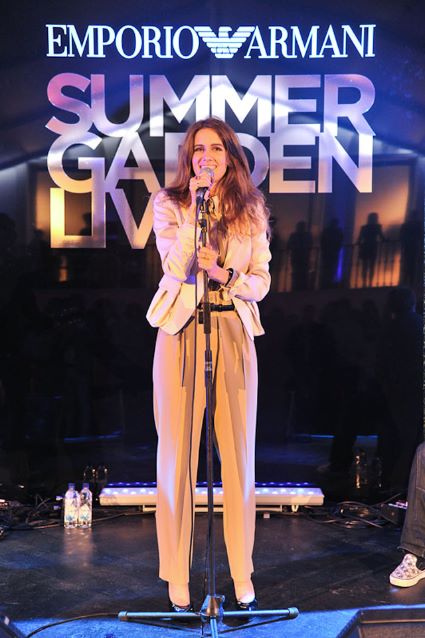 While the weather shows no signs of summer being here nor being anywhere on the horizon, that isn't stopping Emporio Armani from hosting their annual summer garden live event at their Bond Street store tonight.
Over the past few years the annual event has become quite a fixture on the summer calendar, especially since it sees the brand partner with various record labels to showcase the artists we'll all be listening to in the coming months. The special performers taking part tonight are as yet still firmly under wraps. I'll be there all night, though, working with the team to live tweet all of the images, updates and news from the night as it happens.
Follow me at @thefashpack to make sure you don't miss anything.