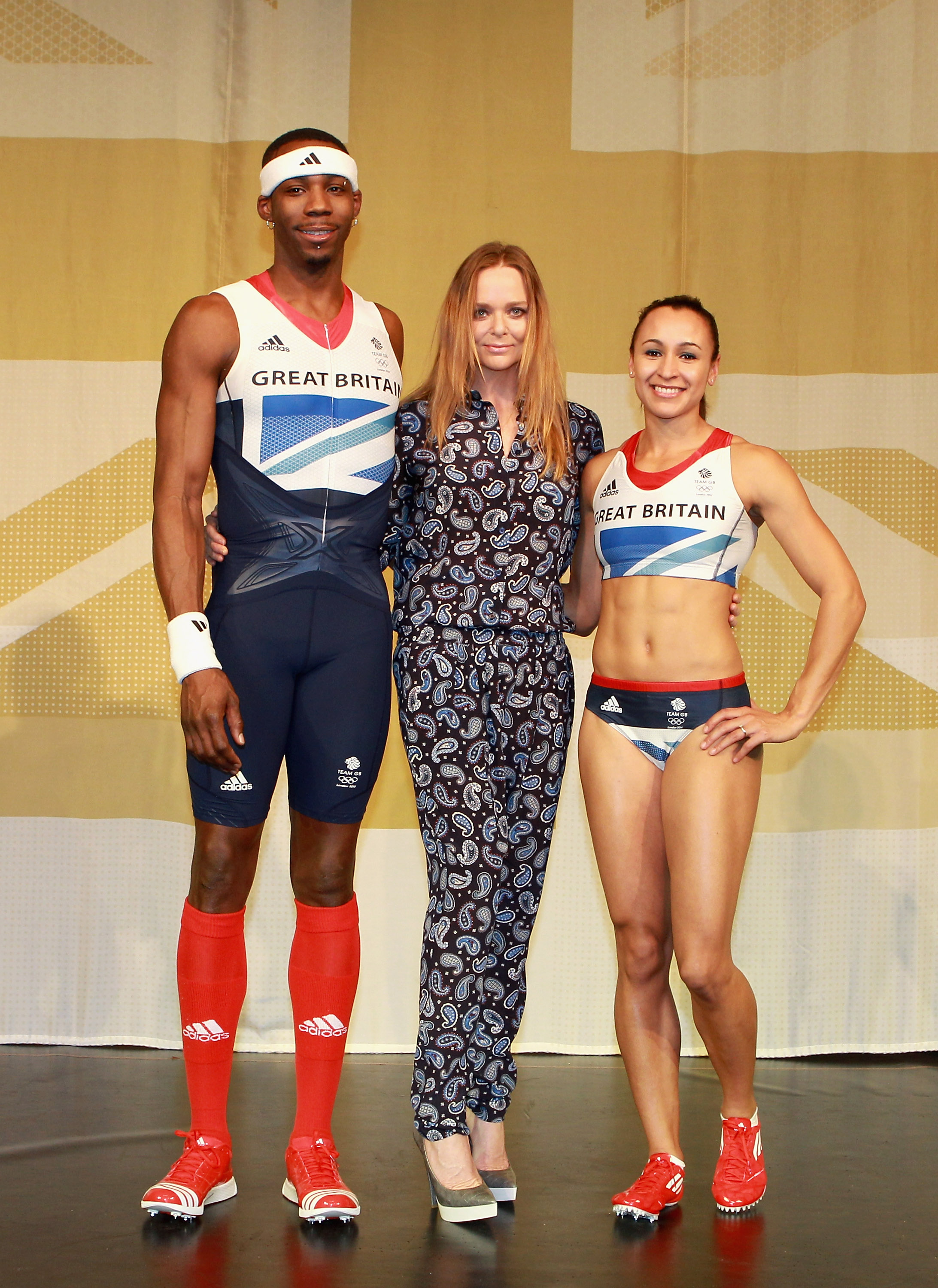 It's been two years since Stella McCartney was announced as the creative director of Adidas Team GB so to say that the kit she has designed for this year's Olympics has been highly anticipated would be quite the understatement. After all, it's been a long time in the making but as we all expected, the designer failed to disappoint.
The full Olympics kit was presented by this years althletes in a runway-like format that was staged in a cinema in the grounds of the Tower of London, which served as the perfect backdrop for the event as the world's press covered the surrounding streets ready to report on the action. Along with the performance technologies that you would expect from Adidas, McCartney also made it clear that she didn't want to compromise on style. In the opening video before the big reveal she made it clear that it was a priority to make the athletes feel confident in what they are wearing to make sure they could perform.
Aesthetically, the kit focused on the Union Jack. 'The first place to start on a project like this is to look at the Union flag,' she said. 'For me it's one of the most beautiful flags in the world and it was important for me to stay true to that iconic design but also to modernise it and present it in a contemporary way.' This came through especially on the arrangement of the colours. With the flags McCartney traded the red in the union jack for turqoise and instead incorporated it on the shoes and collars of the clothes.
More than anything, the event made us all excited about the Olympics coming to London. We've all known that it's coming since 2005 but after the big reveal it finally feels like it's really here.
Are you excited about the Olympics and what do you think of the kit?