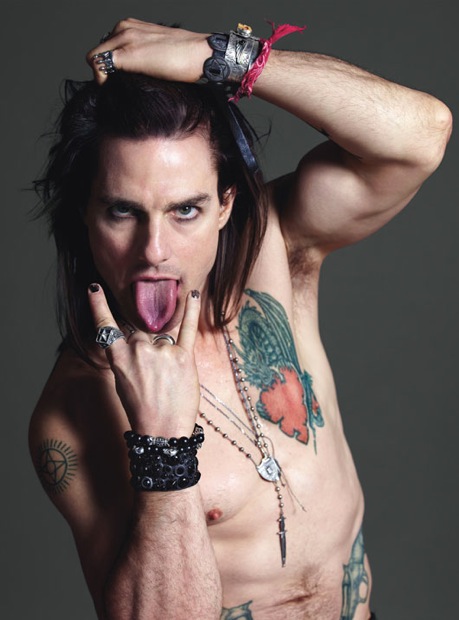 All images by Mario Sorrenti
Tom Cruise's W magazine cover, which I posted recently, was strange for many reasons. Firstly it showed him topless and sporting several tattoos and secondly, he appears to tower over both Abbey Lee Kershaw and Edita Vilkeviciute who appear alongside him on the cover. While his sudden height remains a mystery, what we do know is that the cover was to support his new movie, 'Rock of Ages'.
'If he didn't approach the role with sincerity and intensity, Cruise could easily look like a joke,' W's Lynn Herschberg wrote in relation to his make-over. While that's true, I'm still not convinced. The full editorial, which hit the net this week, doesn't do much to make convince me that Cruise is Stacee Jaxx but maybe I'll feel differently after seeing the film.
What do you think of the editorial?