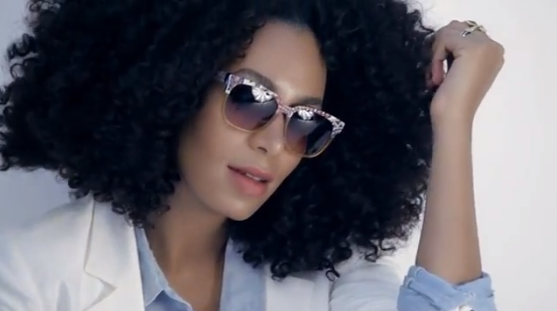 Madwell deserve a big pat on the back for this one. Today the retailer revealed that they've tapped Solange Knowles to star in their new capaign and everything about it works. Madewell have always been known as J. Crew's quirkier sister so is definitely in line with Solange's style, resulting in one of the most exciting partnerships I've heard about in a while.
As exciting as it is, I can't say I'm surprised. Solange has always had a great relationship with J. Crew's Jenna Lyons and I mean, it makes perfect sense. 'I of course love what she does at J.Crew,' Knowles told Fashionista recently about Lyons. 'I just think it embodies my style in that it has so much color and texture and character but it's classic with great tailoring and I think if you have one you have to have the other. And she's just so freakin' cool. What else can I say?'
Do you like what you see so far?