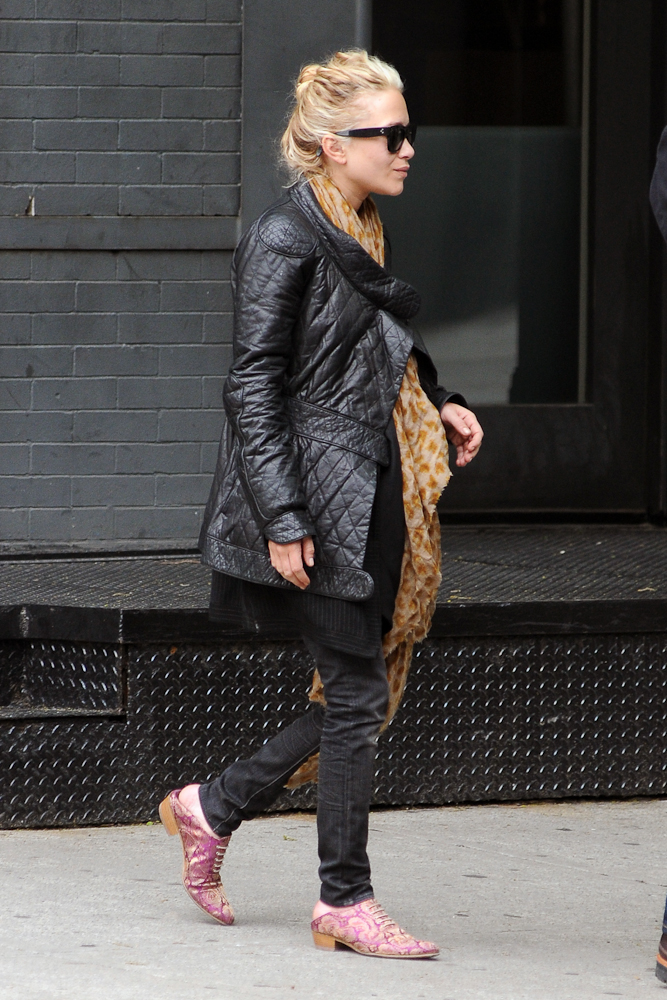 This season's new height (or lack thereof) started at Haider Ackermann's S/S12 show. It's not often that the word 'trend' and 'Haider Ackermann' are used in the same sentence, for he's amongst the rare breed of designs so attune to his own vision that tapping into any big trend is never more than a mere coincidence. Nevertheless, the backless brogues that he showed alongside his low slung masculine trousers last season has had a serious ripple effect. The fact that Mary-Kate and Ashley Olsen have rarely been spotted without them is a pretty good indicator too.

Don't get me wrong, flats aren't anything new. I mean, what woman doesn't own a ballet flat or three but these styles are different. The feeling is far from conservative and is definitively not only the preserve of women who work in the city or want to be 'taken seriously'. Just like the clothes for fall, it seems that designers are becoming more attune to what women actually need, as opposed to simply pumping out killer heel after killer heel as has been too often been the case. With the world out there being tough enough right, being held back by your shoes of all things doesn't make sense anymore.

While I've always been a sucker to heels - I blame Victoria Beckham's book 'That Extra Half Inch - the idea of a good pair of flats has been growing on me. What with the shows just around the corner, the need to find something practical that takes me from shows to appointments and the odd event or two has become my mission and thankfully, there's a lot of good styles out there. Christian Louboutin, who has been one of the major influencers of the ever increasing height of heels, has even succumbed to the charm of the flat offering a really fun, quirky pair in tartan with studded black toe caps. Charlotte Olympia's kitty loafers have persuaded even the most die hard heels fans to go low and even Chloé have created a great fringed pair that are the perfect nod to this season's masculine feel. My style of choice? A pair of gold chunky brogues from Marni that will I know I'll wear to death.
As the above names show, everyone is doing it and it isn't just the big labels either. ASOS probably have the best selection around from the more classic ballet flat styles to cool loafers and timeless brogues.
Are you convinced?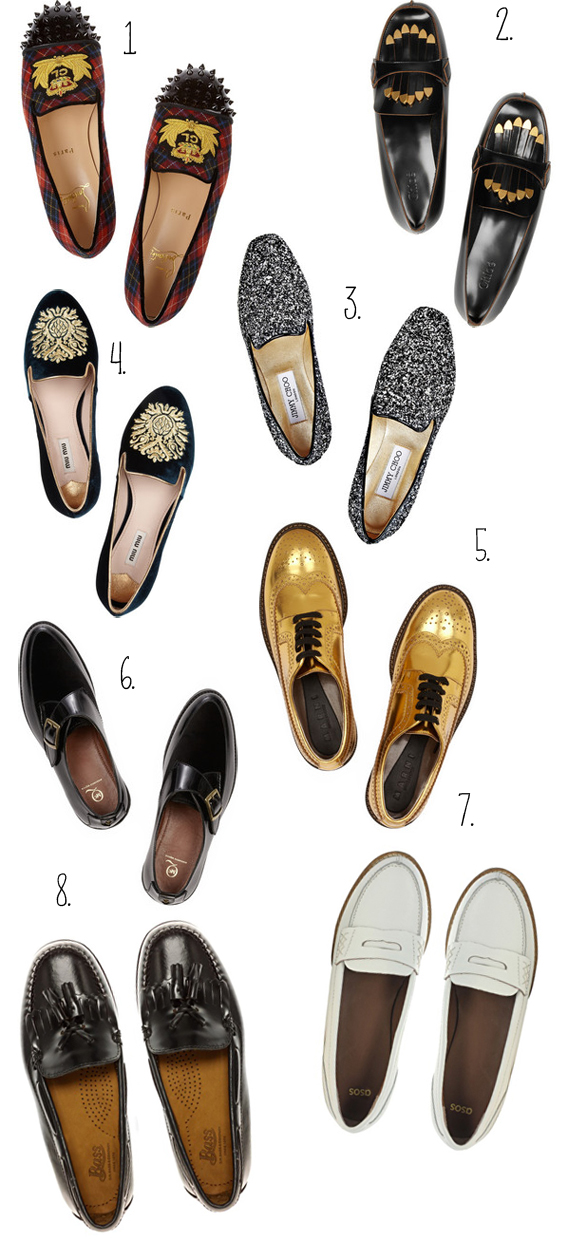 SHOP THE EDIT: 1. Tartan loafers, £545, Christian Louboutin at Net-A-Porter; 2. Fringed loafers, £505, Chloe at Net-A-Porter; 3. Glitter loafers, £295, Jimmy Choo at Net-A-Porter; 4. Velvet covered leather loafers, £420, Miu Miu at Net-A-Porter; 5. Metallic leather brogues, £370, Marni at Net-A-Porter; 6. Leather and velevt creepers, £310, McQ at Net-A-Porter; 7. Loafer shoes, £38, ASOS;  8. Tassled loafers, £110, Bass Washington at ASOS