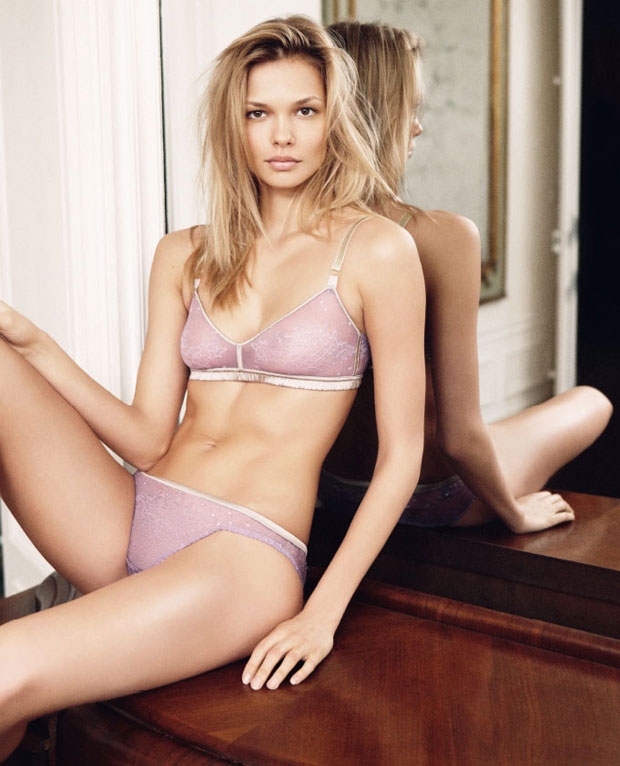 Buying lingerie has never been one of my favourite past times. Like shopping for jeans, which is equally as traumatic, it often ends with me questioning where the waist of my former 18 year-old self has disappeared too, followed by even more shopping to soften the blow. That said, investing in good underwear is essential and something we just can't get around.

As the saying goes, a good bra and pair of knickers is the foundation of any good outfit and is just as important as what you're wearing on top. If that's true, let's just say that until now I've been working on shaky foundations. If my underwear draw could talk it would probably say something along the lines of 'give me more attention' rather than anything remotely similar to praise.

Thankfully I've got my act together and have Stella McCartney to thank. Recently the lovely team gave me a pair of her London knickers with a matching top and while they are very much everyday wear, they are definitely worth admiring. As the brand's S/S12 look book shows, the pieces are ultra feminine and subtly sexy and come in pretty pastels and pinks in flattering shapes.
Since dipping my toe into what McCartney has to offer I've since purchased a camisole and chemise. Granted, the pieces aren't the cheapest in the world, but now I'm finally as good underneath as I hopefully am on top.
Shop the Stella McCartney lingerie collection here.