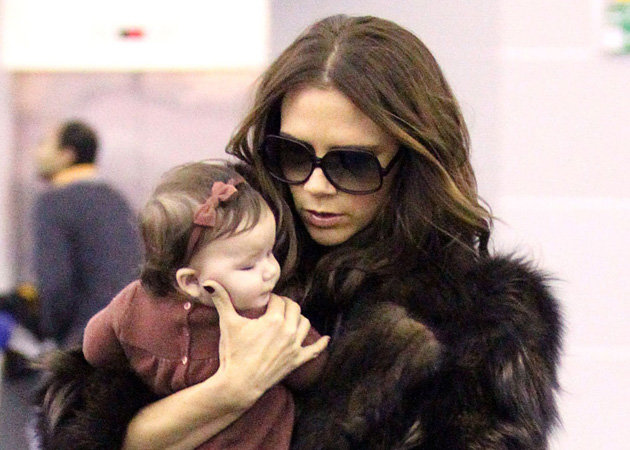 She hasn't even turned one yet but already Harper Seven is having offers sent her way. The daughter of David and Victoria Beckham received her first job offer last week by My1stYears.com, who asked the nine-month old to become the face of their personalised baby gift company.

'Both your parents are fashion icons, and we can see no reason why you shouldn't start your own career in the fashion industry even at your young age," wrote My1stYears.com's Emily Sandford. 'From what we have seen of you since your first public appearance less than a year ago, we know you have implacable style and taste. You were therefore the immediate first choice for our campaign.' The letter continues: 'Due to child labour laws we cannot negotiate a contract or salary directly with you, that is why your Mummy and Daddy have been copied in on this letter. We are happy to speak with them about your fee; however, we are prepared to pay you a significant amount to be the face of our new range.'
Am I surprised, well no, I'd prefer to see her front a Bon Point or baby Chloe campaign. Who doesn't love Bon Point?