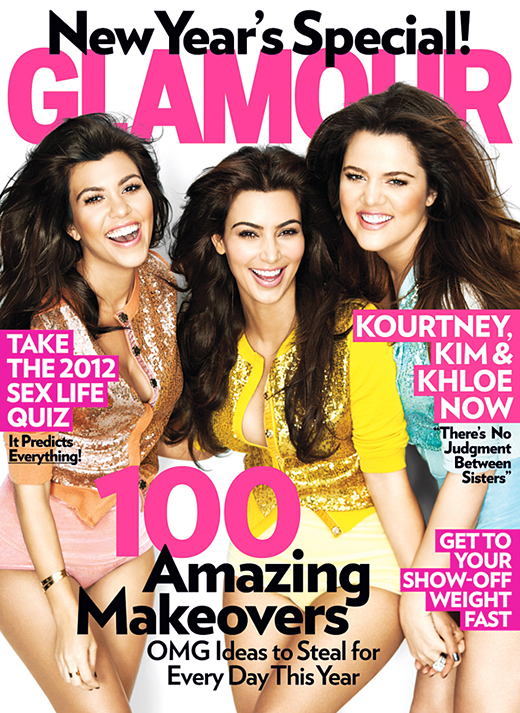 It's no secret that the last month hasn't been a good one for Kim Kardashian. Since announcing her divorce, the public and the press seemed fed up with the whole circus of it all but despite predictions that she will fade to oblivion, don't expect the Kardashian clan to disappear any time soon.
This week Glamour dropped their January issue with all three sisters appearing on the cover and the accompanying cover story is Kim's first post divorce interview. So unlike Marie Claire, the magazine didn't have the last minute stress of changing the cover story to be relevant post-divorce announcement. "I think I need to not live in a fairy tale like that. I think I maybe need to just snap out of it and be a little more realistic," she said about life post Humphries. "I always wanted what Mom and Dad had. And at first I was like, I want six kids. Then I went down to four, then I was down to three…and now I'm like, maybe I won't have any. Maybe I'll just be a good aunt."
Controversy aside, I do love the editorial. What do you think?