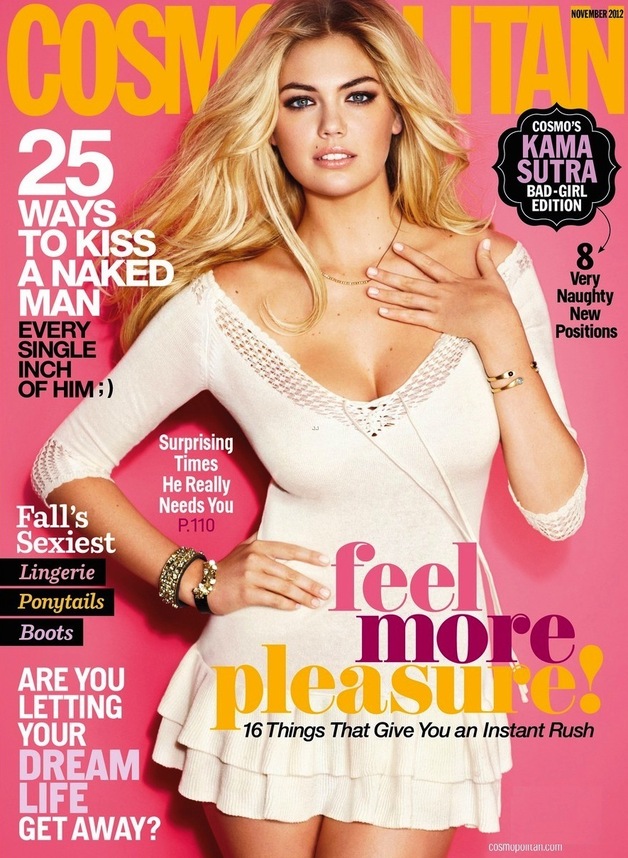 There's a lot going on at Cosmopolitan at the moment. As you know, Joanna Coles recently moved from her post at Marie Claire to head up the team and let's face it, the magazine needed all of the help it could get. But, credit where credit's due, they've got it pretty spot on with their November issue starring Kate Upton.
The cover, which was most certainly shot long before Coles started, works for many reasons. Upton is having quite the fashion moment right now, which complimets the greater focus on fashion that Joanna has planned. And besides, Upton's sexed up look and propensity to strip down to her undies makes her the perfect match for Cosmo, no? It's definitely makes a lot more sense than her most recent ones.
In the cover story the model touches on her dating life revealing that she always 'bring[s] $20 and my cell phone and that's it so that [he] has to pay for the first date, but I have $20 just in case I need to catch a cab.' And on that note, I think she should keep to posing, just posing.