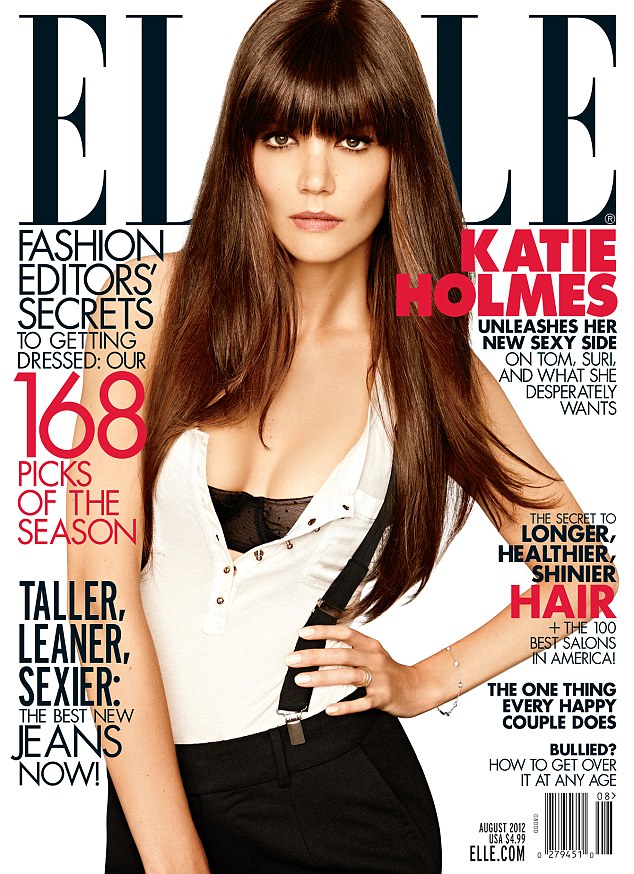 This past year has been an interesting one as celebrity magazine covers go. First up, we saw Marie Claire under pressure after Kim Kardashian announced her divorce before her cover and loved-up interview in the magazine had dropped. InStyle experienced the same thing shortly after with Heidi Klum and now US Elle is the latest joining the group. Luckily for them though, Katie Holmes' interview seems to hint that the split was was on the cards.

The New York post managed to get a hold of some snippets from the interview and one thing that instantly becomes clear is that she is definitely a new woman and was ready to start a new phase of her life. 'I definitely feel much more comfortable in my own skin...I'm starting to come into my own. It's like a new phase.' Even more interestingly, when she was asked about what it's like to be Mrs. Tom Cruise, she said: 'He has been Tom Cruise for 30 years. I know who I am and where I am and where I want to go, so I want to focus on that.'
That next step seems to be a good one. Last week she was taped for an episode of Project Runway and according to WWD, Holmes and her design partner, Jeanne Yang, will host their first-ever presentation for their label, Holmes & Yang, in September during New York Fashion Week.
At a time where magazines are constantly battling spirally criculation figures, something's telling me that Elle will fare pretty well with this one.