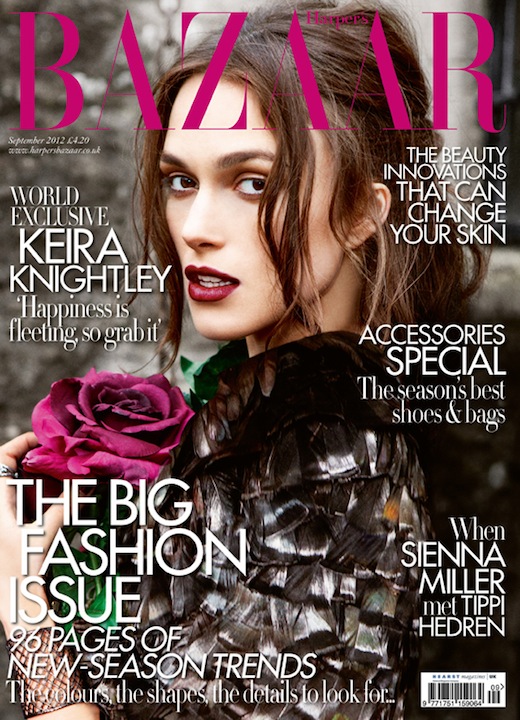 Image via Coco's Tea Party
British Harper's Bazaar always nail their covers and their September issue is a case in point. Keira Knightley looks beautiful sporting a piece from the Chanel A/W12 collection.
The cover comes in the wake of the promotional tour for Knightley's new movie, Anna Karenina, in which she stars alongside Jude Law so I'm sure this is only the start of a long line of covers that we'll see soon. In the accompanying editorial, the actress spoke to Harper's editor Jennifer Dickinson about everything from what it's like to be a Chanel spokesperson to finding love as she approaches her thirties.
The September issue of Harper's Bazaar hits newsstands on Thursday August 2.