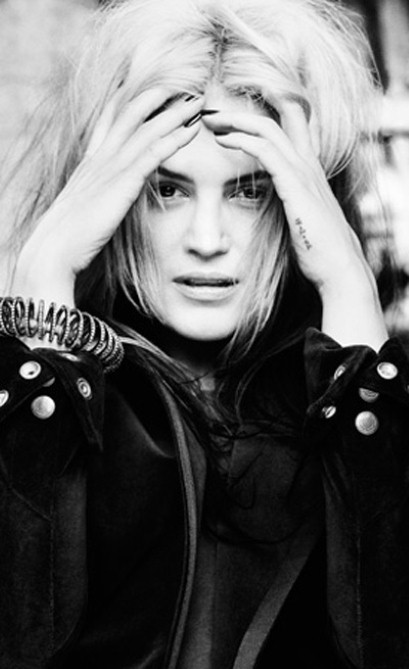 Eddie Borgo's campaigns are always good. Okay, so maybe that's an understatement but nonetheless, the fact that I can remember at least the last three pretty vividly is a good sign and his latest one illustrates why that is. Rather than sticking with editors (Kate Lanphear and Giovanna Battaglia have starred in his campaigns before), Borgo tapped The Kills front woman Alison Mosshart to front the campaign, and it works.

Mosshart's tough-girl, rocker aesthetic works perfectly with his strong, architectural pieces and unlike other partnerships we've heard about recently, you can actually imagine the musician wearing the pieces anyway. 'I think of his jewellery as sculptures designed with one final angle in mind, us, the moves we make, the turns we take, the rambling bliss of the body in human traffic?' she told WWD. The pairing came about after Lanphear introduced the pair over dinner in Paris. 'I was completely taken when I first saw her perform,' Borgo told style.com. 'She is a poet, a writer, a performer, an artist, an intellectual, and a musician.'

What do you think of the campaign?