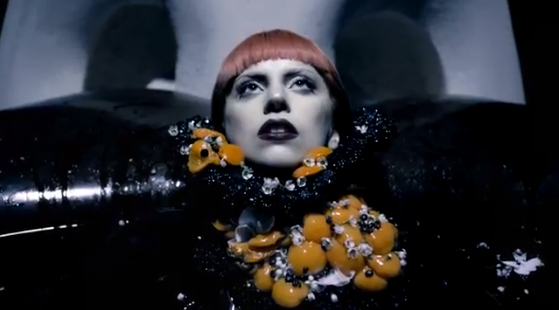 Going by the print ad for Lady Gaga's debut fragrance, Fame, the trailer for the commercial was always going to be 'out there'. In fact, scrap that. The fact that it was created by the singer full stop pretty much guarantees that. And true to form, the trailer is just that.
In 30 seconds the Steven Klein-shot video you get chest baring men, bondage and lots of black latex, so pretty normal in the world of Gaga. How that all links to the fragrance is unclear but nonetheless, the pure spectacle of it works. Today we're all too used to the standard wind-in-hair celebrity fragrance commercial formula so anything that deviates from that is a welcomed move in my book and besides, it wouldn't be Lady Gaga if there wasn't any theatrics to it.

Are you excited for the scent to launch?