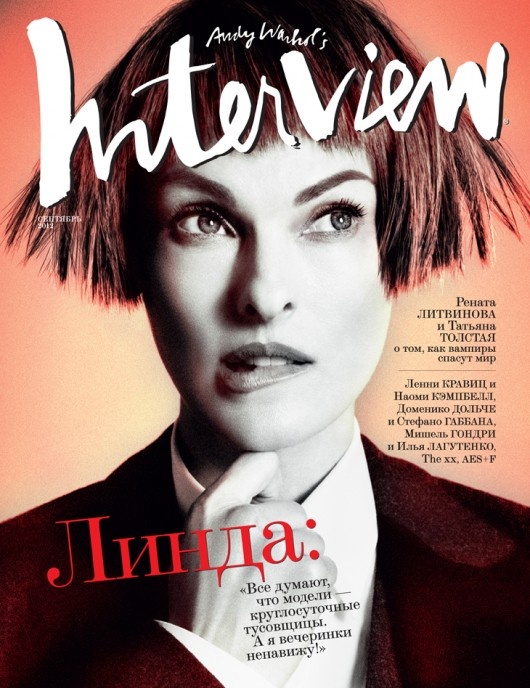 Is it me or is Linda Evangelista having a comeback? Back in the mid-80s she was everywhere. After all, she was the one who made it clear that she wouldn't get out of ed for less than $10,000 a day. In the nineties things began to slow down and while she was still modelling in the mid-2000s, she wasn't modelling half as much as she used to due in part to the new generation of models taking over. That seems to have changed recently.

Don't get me wrong, the likes of Joan Smalls and Karlie Kloss don't have anything to worry about but Evangelista is slowly appearing in more and more campaigns, editorials and covers. It all started with that record-breakingly expensive S/S12 Love magazine, which was shortly followed by an Italian Vogue cover, Chanel eyewear campaigns and a kick ass shoot in W magazine's September issue. And it dosn't end there because recently this cover for Interview Russia's September issue was released and it's definitely one my favourite covers of her for a long time.
Are you a fan?

Have a look in the gallery for some of her most recent work.