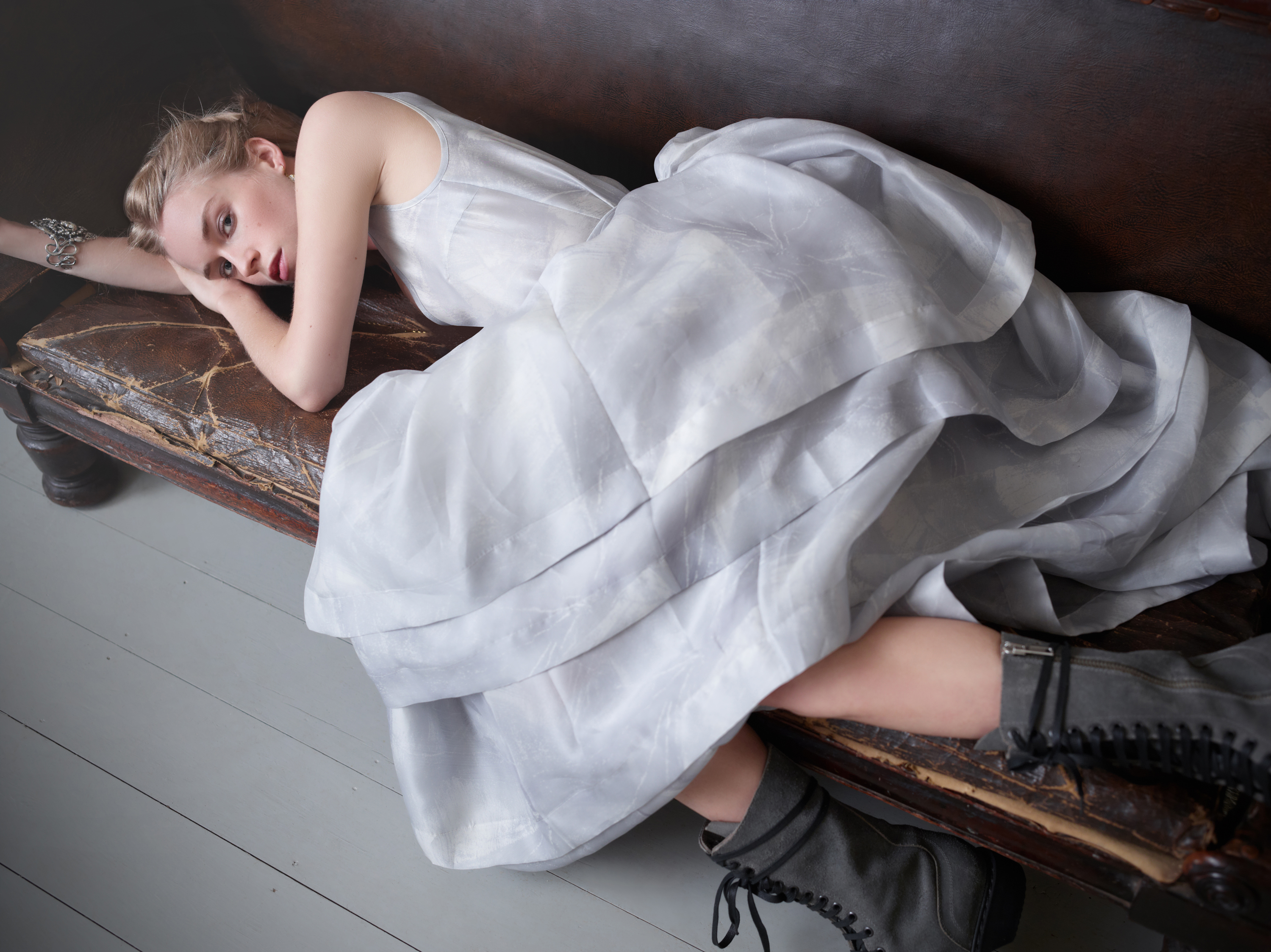 With the Jubilee weekend just around the corner, Net-A-Porter have decided to dedicate the latest issue of their magazine to all things royal. In keeping with theme, Mary Charteris appears in the issue, styled by Natalie Brewster, in everything from Anna Sui to Theyskens' Theory in an editorial aptly named, 'Crazy About Mary'.

While her name might not instantly ring a bell, her face definitely will. The 23 year-old artistocrat is never too far from the front rows and when she's not modelling, she's often spotted DJing at parties around the capital. The fact that Daphne Guinness is her aunt and she cites Isabella Blow as giving her the confidence to start modeling, isn't too bad either.
It's only natural, then, that these women have informed her style. 'My mum, who used to work in New York and at The Factory with Andy Warhol [inspires me], my aunt Daphne and, of course, Isabella Blow', he said. 'We'd go to to Daphne's house for Sunday lunch and the first thing I'd say to her was, 'Can I go up to your wardrobe?' and I would try everything on. And if it wasn't for Isabella, I wouldn't be modeling - she gave me the confidence to do it.'
See all of the images and full interview in the Net-A-Porter magazine.