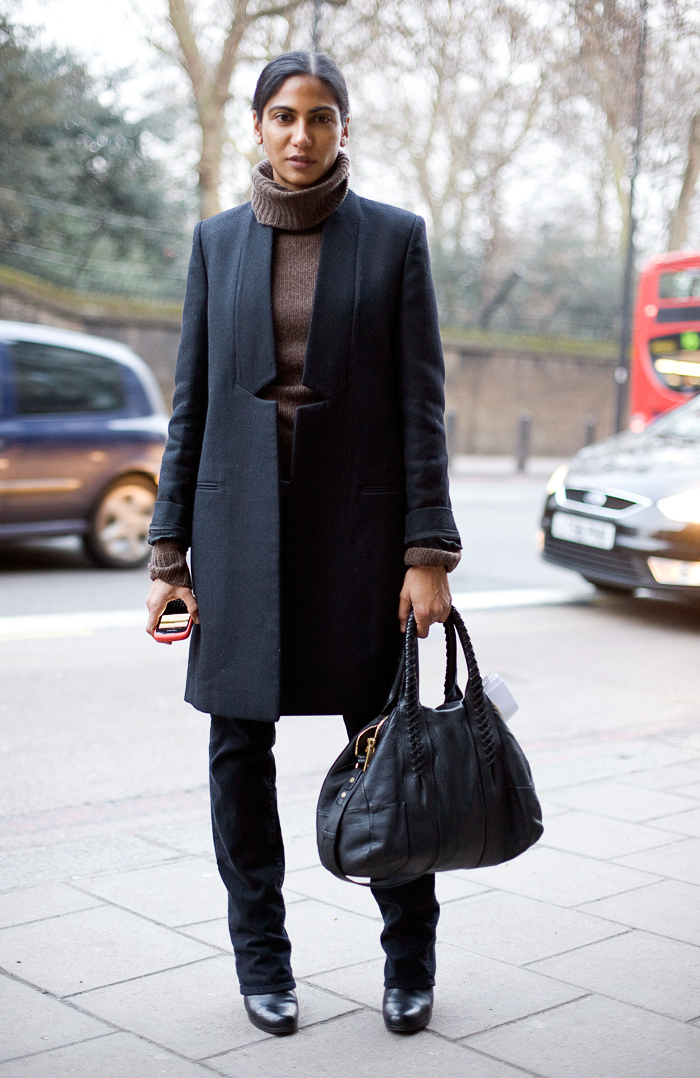 Image via Street Peeper
I'm a fan of just about all of the Style.com writers but Meenal Mistry has always been one that I've held a particular affection for. This week the former assistant to Joe Zee has been announced as the new fashion director of The Wall Journal's Off Duty section.
Mistry's replaces Alexa Brazillian who is moving to a new role as the weekend paper's editor-at-large and is relocating to London. Before the big appointment, Mistry had been freelancing for the publication as their acting fashion features director.
Her strong fashion grounding makes her the perfect choice for the role. Anyone familiar with her path will know that she landed the position as the assistant accessories editor at Harper's Bazaar straight after graduating from the University of Michigan and has since srved as the fashion director at W and fashion news editor at WWD, along with her Style.com role.
'We are absolutely thrilled to welcome Meenal into the Off Duty fold,' Off Duty editor Ruth Altchek, said in a statement. 'As much as we will miss Alexa's presence in the office, we're excited to see her blossom in this role.' WSJ editor Deborah Needleman added, 'At [WSJ.] magazine, where Meenal has worked the past three months, we all fell quickly in love with her—her talent, knowledge base, work ethic, and endless supply of wonderful ideas and solutions.'