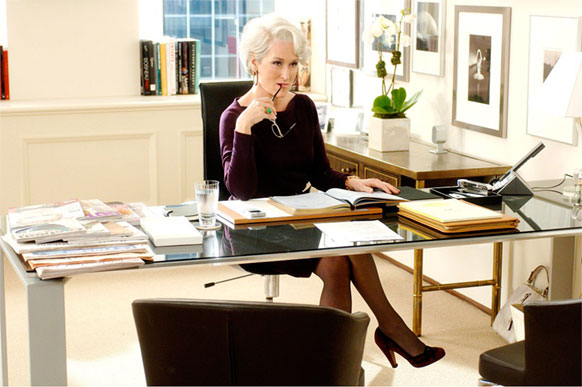 Lauren Weisberger, the writer behind bestselling novel 'The Devil Wears Prada', confirmed that the book is getting a sequel. According to Entrainment Weekly, the book, titled 'Revenge Wears Prada', is set to drop in April 2013 and will be published by Simon & Schuster.
Naturally, everyone's attention has quickly shifted too the big question of whether there will be another movie too. So far there's no word on whether it will happen but if it were to go ahead, it sounds like Meryl Streep is happy to return. Access Hollywood's Shaun Robinson slipped the question in to her at the end of an interview on the red carpet of the Women In Film 2012 Crystal + Lucy Awards, where she didn't rule out returning to the role. 'Yeah…no, no, is there one? I've never heard about it,' she said. 'But, sure, I mean I'd have to lose the fuuucking weight, but I would do that, yeah.'
Watch the video clip to see the interview.