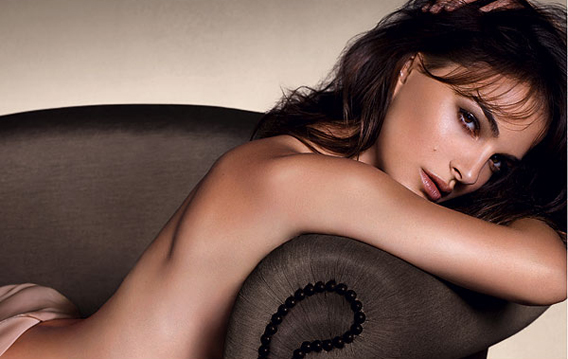 Mila Kunis is a good actress but I've made no secret of the fact that I'm not convinced that she's the perfect match for Christian Dior. Natalie Portman, on the other hand, works and her latest campaign for the brand is another strong one.
In the Mario Sorrenti-shot ad, the actress appears stripped down on a sofa sporting nothing but a pink throw to cover her modesty but as you would expect from Portman, the nudity isn't completely frivolous. The campaign is for the brand's new Diorskin Nude Skin-Glowing makeup collection, hence why the nudity makes sense.
The line features eight new shades, including a new special tone, Grège #169, the proceeds of which will go directly to Portman's charity of choice, the Free the Children Association. 'I chose the color Grège because it's the one I'd pick to wear myself,' she said in a statement. 'The number [169] contains different dates that are important to me and my family,' and  Grège was also the color used to represent Christian Dior's 'New Look' back in 1947.