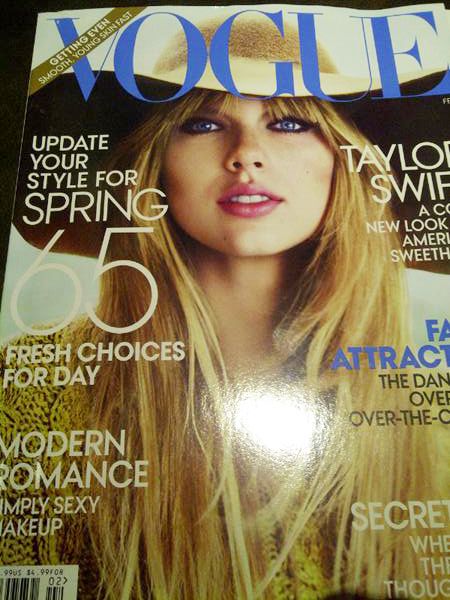 American Vogue had a really strong year in 2011 with being experimental with their cover stars when it came to covers so when they confirmed that Taylor Swift would be there February cover star, I was disappointed. There's nothing wrong with the singer but it is safe to say that her fashion choices are exactly that - safe.
This week this image of the cover popped up on the Internet and I actually really like it. The 70s feeling really works for Taylor and is the perfect way to introduce all things spring/summer with its penchant for femininity.
What do you think of the cover?