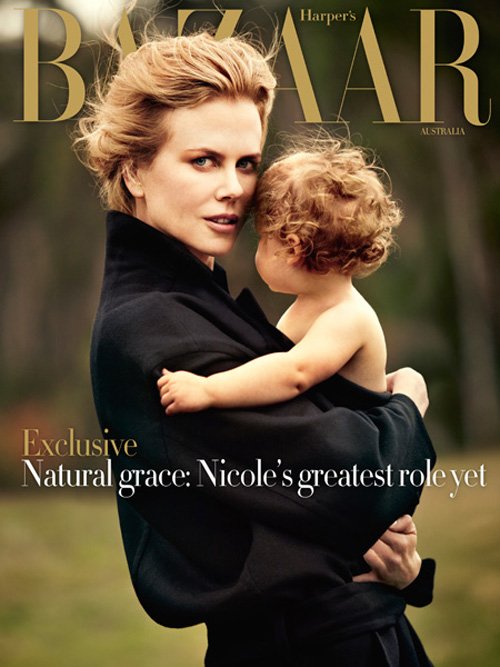 All eyes have been on Australian fashion this week as Sydney Fashion Week took place but that's not the only thing from down under that everyone has been talking about. On Friday the Australian version of Harper's Bazaar released this image of Nicole Kidman holding her daughter Faith Margaret for their June cover, which hits shelves on May 14.
In the introduction of the cover story Harper's editor Edwina McCann couldn't have been any more complimentary about the actress. 'Kidman arrived on time, without entourage, and even spotted the crew not a coffee but a coffee van — "my treat" — when she was told the cost was beyond the shoot budget,' she wrote. 'She was a willing photographic subject, talked to me in an unguarded and genuinely warm manner before the pictures, and later waited obligingly until dark for a specific Gucci dress to arrive. (In the end the light was so low that the shot didn't make the cut.)'
Do you love the cover as much as I do?