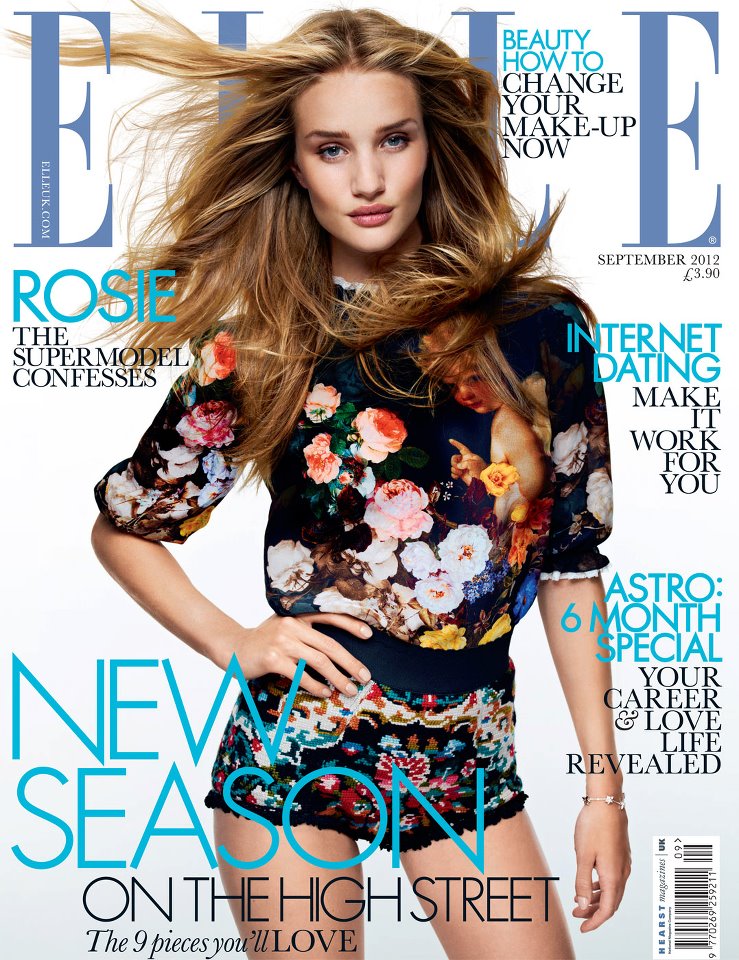 Image via TFP

On Friday ELLE UK unveiled Rosie Huntington-Whitley as the cover star of their all-important September issue and so far, it's one of my favourites. Rosie manages to tick two boxes. While she is quickly becoming best known for her role in the third installment of Transformers and therefore ticks the celebrity box, she is first and foremost a model and that's something the majority want to see more of.
Considering that her July 2011 cover of the magazine did really well on newsstands, it comes as no surprise that she's been chosen for the latest issue, and the timing makes sense. At the moment she's preparing to release her debut lingerie collection for Marks & Spencer, which she models in the accompanying shoot along with brands like Marios Schwab and Burberry.
Are you a fan of the cover?