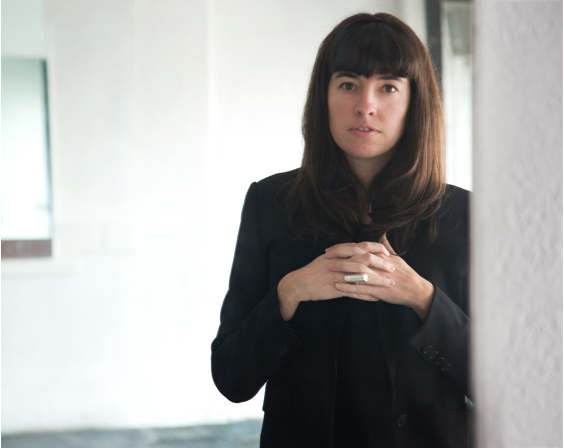 Image courtesy of LD Tuttle
As much as the clothes were typically strong, at the Helmut Lang Fall 2012 show all eyes were on the shoes. Even Style.com's Nicole Phelps was critical of the brand's 'low slung, inverted pleat, full-legged trousers,' she wrote. 'It'd be a shame to cover up those killer over-the-knee boots,' and killer they certainly were. We all have Tiffany Tuttle, co-founder and creative director of LD Tuttle, to thank.
'I had met their stylist, Alistair McKimm, the previous fashion week in New York when he came to take a look at my collection,' she told me when asked about how the collaboration came about. 'He thought it might work well for me to work on the shoes for the next show so we all sat down and talked after the craziness of fashion week was over.' The result was a collection of pieces inspired by designers' Nicole and Michael Colovos' interest in HBO series, 'Games of Thrones'. 'They wanted something very powerful and strong looking but with clean, minimal lines,' she explained. 'Eventually we ended up with the 'knife' wedge that is on the boots and the streamlined shape of the over-the-knee boots, which have elasticated leather to enable them to fit smoothly, were a cool canvas to use for the prints.'
While her name might not ring a bell, you've definitely seen her designs. As well as teaming up with Helmut Lang for the first time this season, she has also designed the footwear collections for brands like Doo.Ri, Mandy Coon and VPL.