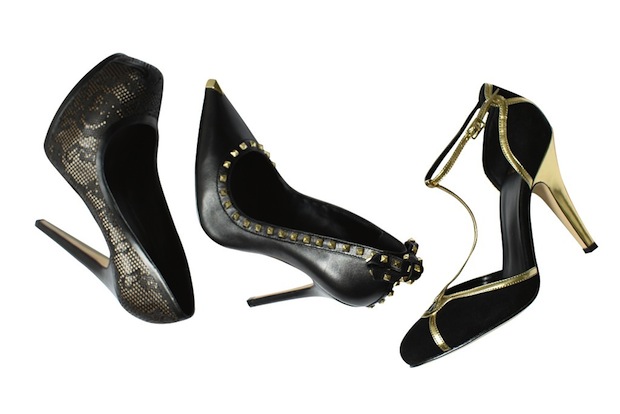 With the all of the talk of the Marni for H&M collection, it dawned on me that once upon a time Madonna also collaborated with the high street retailer. While her collection sold out, the standard of subsequent collaborations with designers like Stella McCartney and Alber Elbaz at Lanvin has put the singer's collection deeply in the shade. She hasn't given up though as yesterday she unveiled the first images of her new shoe line.
The line - which joins the fragrance that she dropped last month - is the latest product category under her new lifestyle brand Truth or Dare. The collection is being produced by Aldo so the price range is pretty accessible ranging from $89 to $349. The collection will be available at Macy's and ASOS as well as in a special pop-up shop in London's Selfidges come winter at the time that the singer will launch a lingerie collection too.
Celebrities working on shoe-lines hasn't tended to do too well in the past - just think Cheryl Cole - and sadly this isn't any different despite the singer bringing long-time stylist Arianne Phillips on board to serve as creative director.
What do you think?