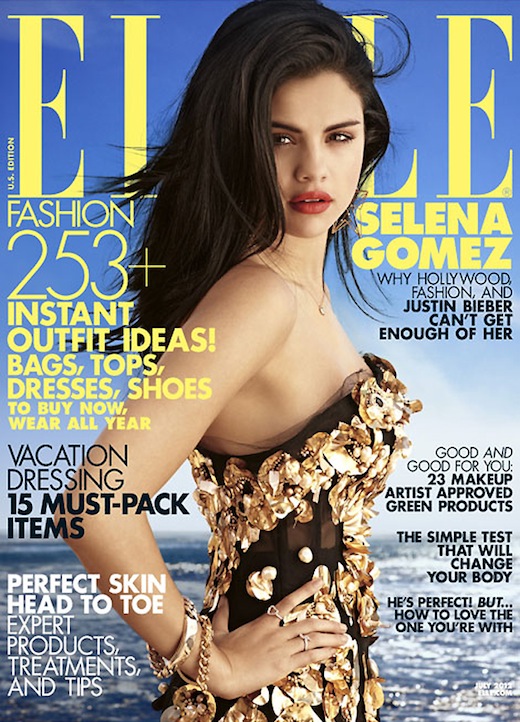 I've never been a huge fan of US Elle's covers and sadly, their Kristen Stewart June cover was noticeably weaker than the actresses over covers this month. For July, though, they're on good form. For the issue Selena Gomez takes centre position wearing a strapless Dolce & Gabbana dress on one cover and a Balmain top on another.
The shoot is just as good as the cover and sees her looking all grown-up wearing brands like Lanvin and Yves Saint Laurent. In the accompanying cover story she talks about all the things you would expect, ranging from her relationship with Justin Bieber to trying to fight the 'Disney' image.
While the cover works, it does leave you asking questions. Granted, Gomez has a huge loyal following but as Coco's Tea Party points out, that audience is completely different to Elle's readership so why they decided to book her for the cover is a mystery.
What do you think?