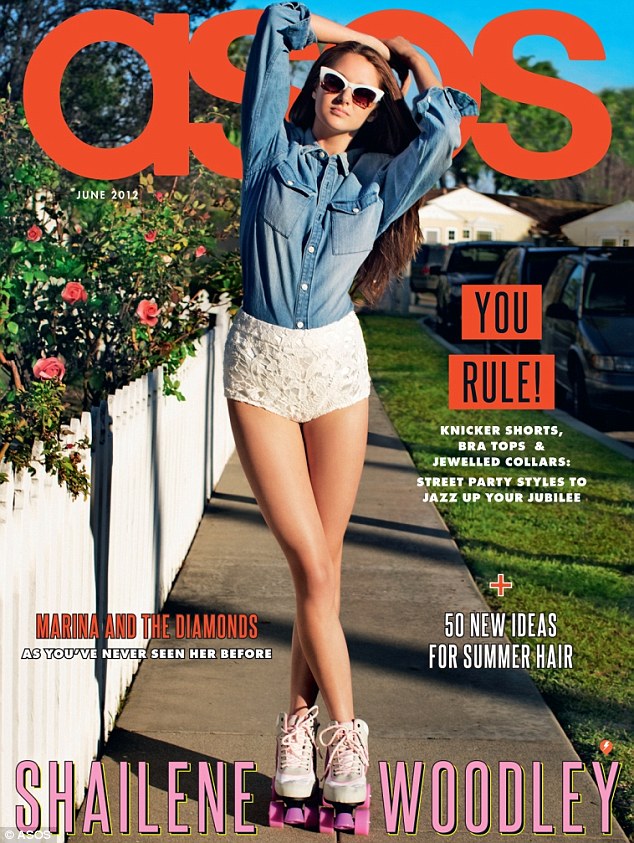 Like the majority of people I was severely traumatised after Shailene Woodley sported those five finger Vibram shoes with her Calvin Klein dress at the InStyle Golden Globes after party earlier on in the year. All is forgiven now as she appears back to her normal self with no Vibram's in sight in the latest issue of ASOS magazine.
In the issue, the 20 year-old sports the pyjama trend that I've been talking a lot about recently and also talks about the flack that she received for wearing that Valentino dress to the Oscars this year. 'A lot of people didn't like it. They were like, 'she's 20, she's covering herself up, why is she doing that?' But to me it felt classy and elegant and that's what I think of when I think of the Oscars,' she explained. 'It felt simple and elegant and it still represented who I am. Most of my clothes come through friends – this cardigan is two years old and these jeans are my friend's boyfriend's.'
What do you think of the cover?