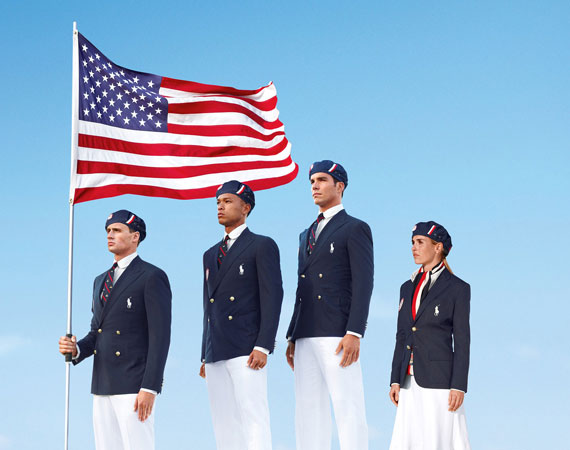 No sooner had everyone applauded Ralph Lauren for his U.S. Olympic team uniforms, a backlash against him begun after ABC News uncovered that the label manufactured all of the uniforms in China. Senator Harry Reid went as far as to say that people should 'put them in a big pile and burn them,' but the big question is whether the criticism is warranted.
While the move wasn't necessary the best one, as the Times notes, this isn't something new. Ralph Lauren moved most of their manufacturing to China back in 2008 and most fashion brands have followed suit but not much has been said about that. Why is it then that the only we're only sensitive about the 'China' issue when it comes to the Olympics and the patriotism surrounding it?
As Stella McCartney explained this morning to myself and a group of journalists, 'China has the monopoly on lower-priced range products full stop, so you can have that conversation with any high street brand,' and it's true.
What do you think?