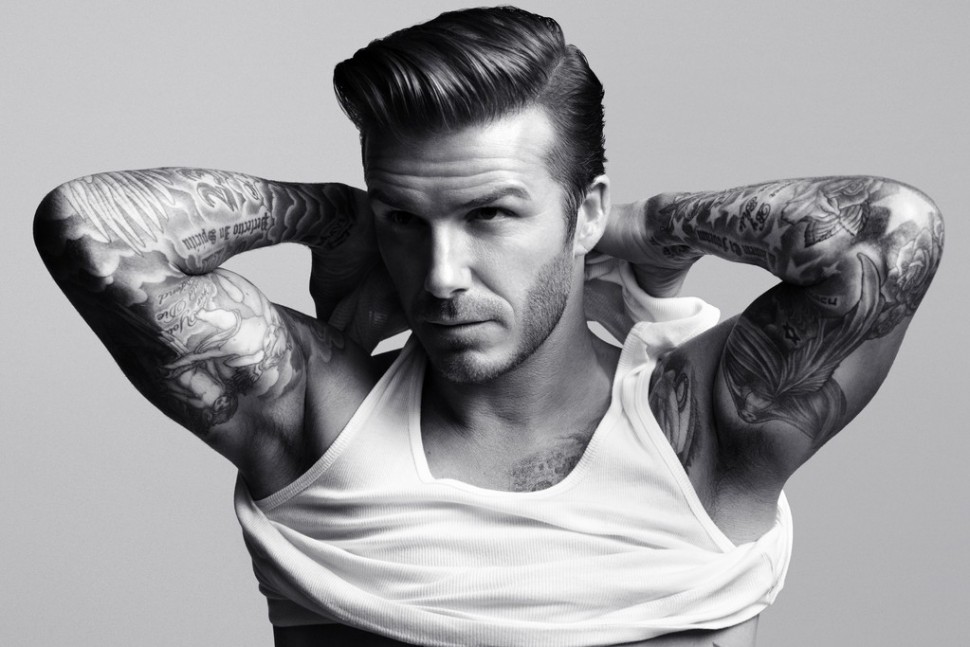 The promotion of David Beckham's Bodywear collection for H&M is officially in full swing. We have seen his impressive campaign images and this morning a video of his commercial hit the web. Set to The Animals 'Don't Let Me Be Misunderstood, the black and white commercial sees Beckham pose in the white briefs that feature in the campaign shots.
Last week the high street retailer confirmed that the commercial will run during the Super Bowl. "We're thrilled David is starring in our Super Bowl spot, which kicks-off the North American launch of the global David Beckham Bodywear collection," Steve Lubomski, Director of Marketing for H&M North America, said when the news was announced. "We'll reach a significant number of our consumer base during the Super Bowl, and we'll continue the momentum with a 360 degree marketing campaign that includes social media, national advertising, PR and consumer engagement."

As a sports fan, naturally, Beckham is excited about the commerical's launch during this year's event. "I'm excited about my bodywear ad featuring in this year's Super Bowl," he said. "My design team and I spent 18 months developing the collection. It's been a fantastic collaborative experience and I'm very happy with the end result. Like every fan, I'm looking forward to Super Bowl Sunday.