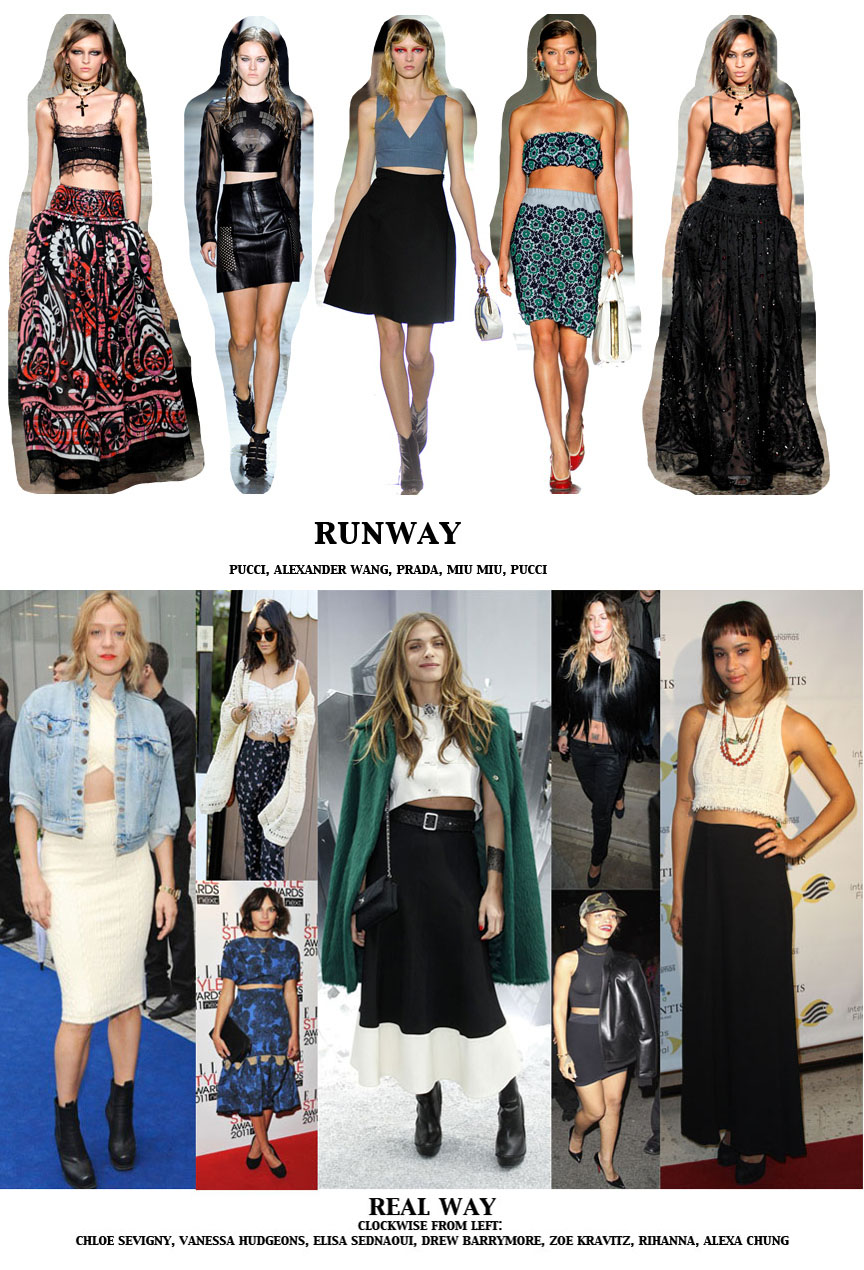 Stomach baring was something that I promised would be left in my early teens. I mean, that was the last stage where my abs where public friendly - sad but true. Overindulging in the finer things in life that come with coming of age made the idea of embracing the cropped top a thing of dreams but when I saw them all over the runway at the S/S12 shows, I wasn't as hostile to the idea as I thought I would be.
Rather than full stomach exposure (horror the thought), these new styles expose a glimpse of skin on the midriff. Let's call it the first baby step into the trend so if you're anything like me and you're not ready to go the whole way Prada-style, the more subtle Miu Miu styles are the perfect alternative. Elisa Sednaoui did it perfectly at the Chanel show last month sporting a cropped top with a high waisted skirt to show on a flash of skin, as did Alexa Chung at the Elle Style Awards last year in a blue YSL number.
So with both ends of the spectrum available for summer, will you dare to bare?