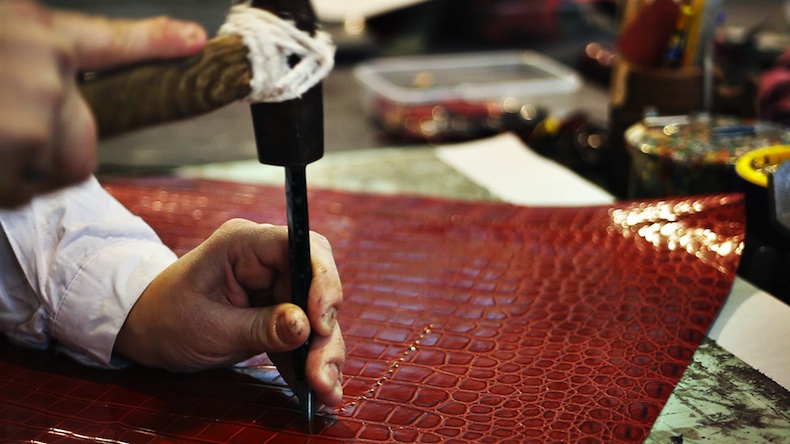 There are handbags and then there are Zagliani bags. Even if the idea of crocodile or python skin doesn't sit comfortably with you, there is no denying that the Milanese brand's collections are exquisitely crafted. Even Barneys made a point of it recently in an online feature showing a step-by-step guide to creating one of their designs.

That being said, the bags do come with a hefty price tag but recently they've came up with a new concept, Zagliani Atelier, to make sure that your purchase is even more special and worth your month's salary. The premise is simple. For the first time customers are able to choose from six of the brand's classic bag styles in either nappa leather or crocodile skin, which will be hand-made in a colour of choice along with smaller details that can be customised too.

As much as the new service is designed to cater to the needs of customers, it definitely makes sense considering the current economic climate. Despite their strong position in the market, Louis Vuitton recently spoke out about the dilemma or expanding without becoming too mainstream and that's something that the Atelier collection does deal with. It offers customers exclusive products with details that cannot easily be replicated and therefore goes a long way in justifying the price tag.

Zagliani, 8 Sloane Street  London SW1X 9LE