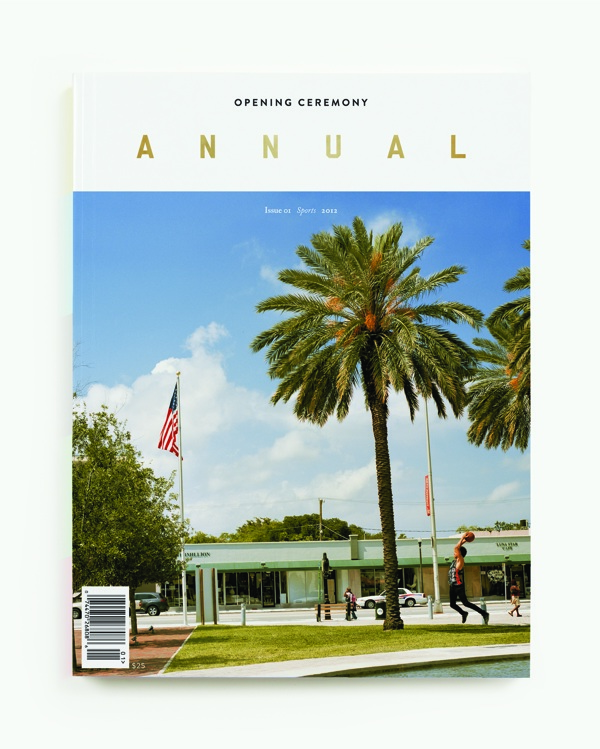 Opening Ceremony have been on a roll this year. 2012 marks the retailer's 10th anniversary, they recently opened a pop-up shop in London, collaborated with Adidas on a special Olympic-themed collection and have embraced all things Olympics. And that's not it. Back in May the company confirmed that they will launch a fashion and culture magazine in August and yesterday the first few images from the debut issue were revealed.
The magazine, titled OC Annual, is fittingly dedicated to all things sports. Terence Koh and Tim Barber appear in a feature on cycling, Wonderland fashion editor Julia Sarr-Jamois and Sean Thomas on the 'cream of British equestrian society' and Pat Cleveland and Carol Alt appear in an editorial demonstrating the 'art' of power walking.
Will you pick it up when it launches on Sunday?