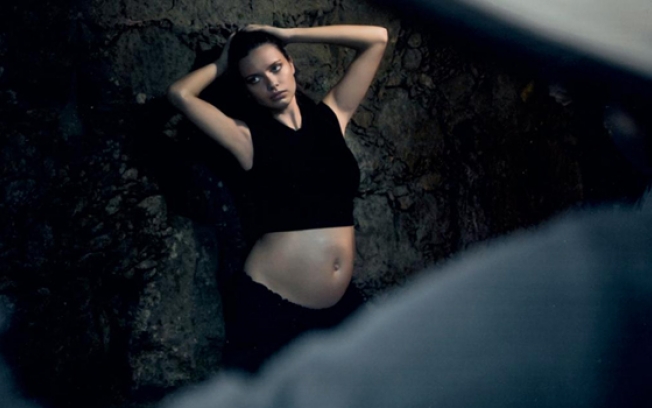 Image via Vanity Fair Italy

Since it was launched nearly fifty years ago, the Pirelli calendar has become on the most coveted calendars of all time. The 2013 edition is particularly special, though, because it is full of firsts. Now age appropriate Karlie Kloss has reportedly made her debut, war photograper Steve McCurry has been brought on board to shoot it for the first time and Adriana Lima has also brought in a new first.
Vanity Fair Italy released this image yesterday showing the Brazillian model pose for McCurry heavily pregnant, marking the first time that a model has appeared visibly pregnant in the calendar. The look is also supposed to be different with the models being portrayed as 'protagnoists involved in the support of foundations, NGOs and humanitarian projects' as opposed to simply celebrating their bodies in all their glory.