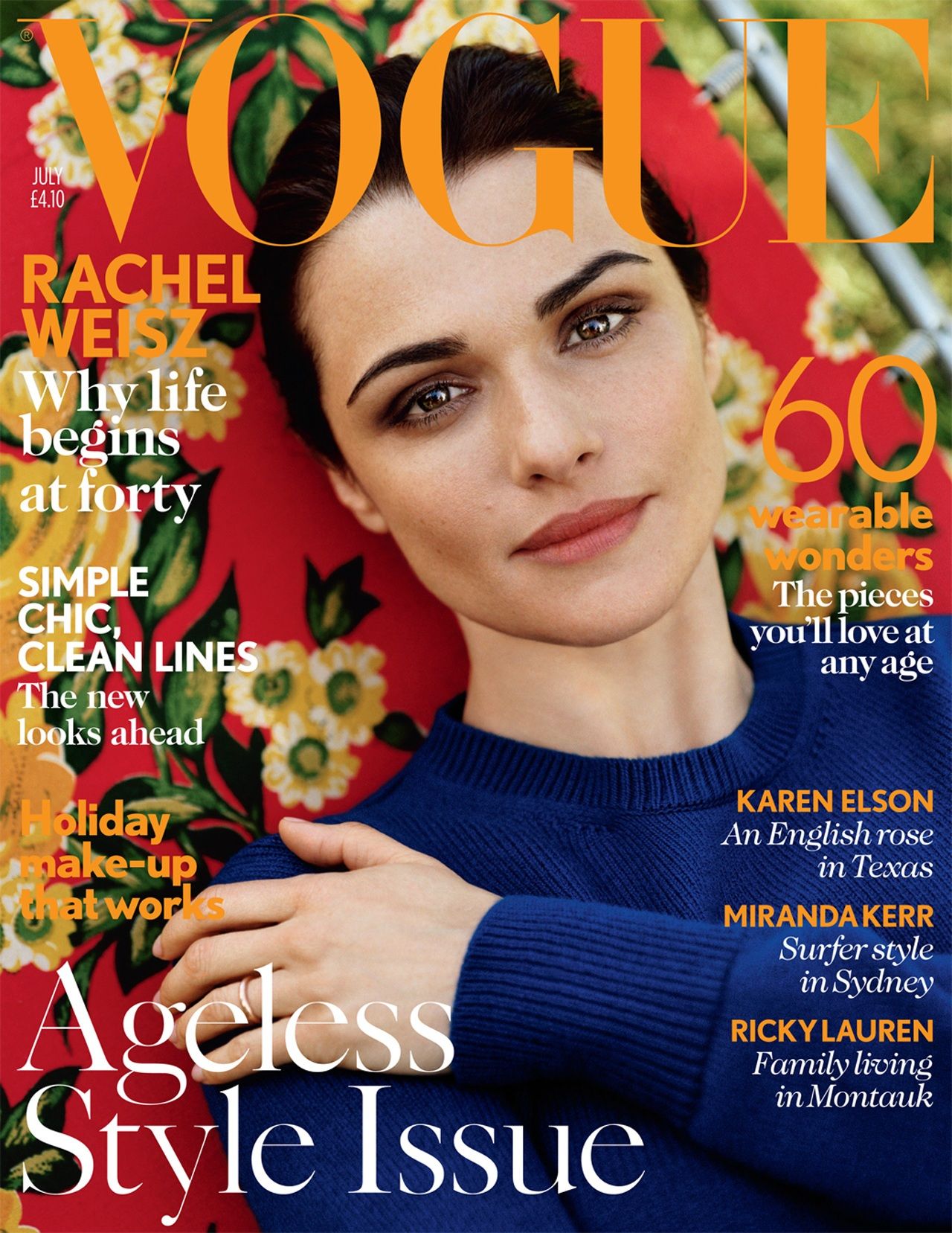 Image via TFP
Last month British Vogue had Kate Moss on the cover but for July they've opted for Rachel Weisz. While the actress isn't someone that I particularly follow, she does seem like the perfect choice to cover their annual 'Ageless Style' July issue.  After all, the 42 year-old always looks chic and age appropriate without being boring and looks effortless while doing so.
On the cover she appears wearing a cashmere Celine knit and was photographed by long-time Vogue collaborator, Alasdair McLellan. If Weisz isn't of interest then Miranda Kerr's 'Surfer style in Sydney' piece might be of interest and if her latest magazine appearances are anything to go by, it should be good.

Will you buy the issue when it hits newsstands on June 4?