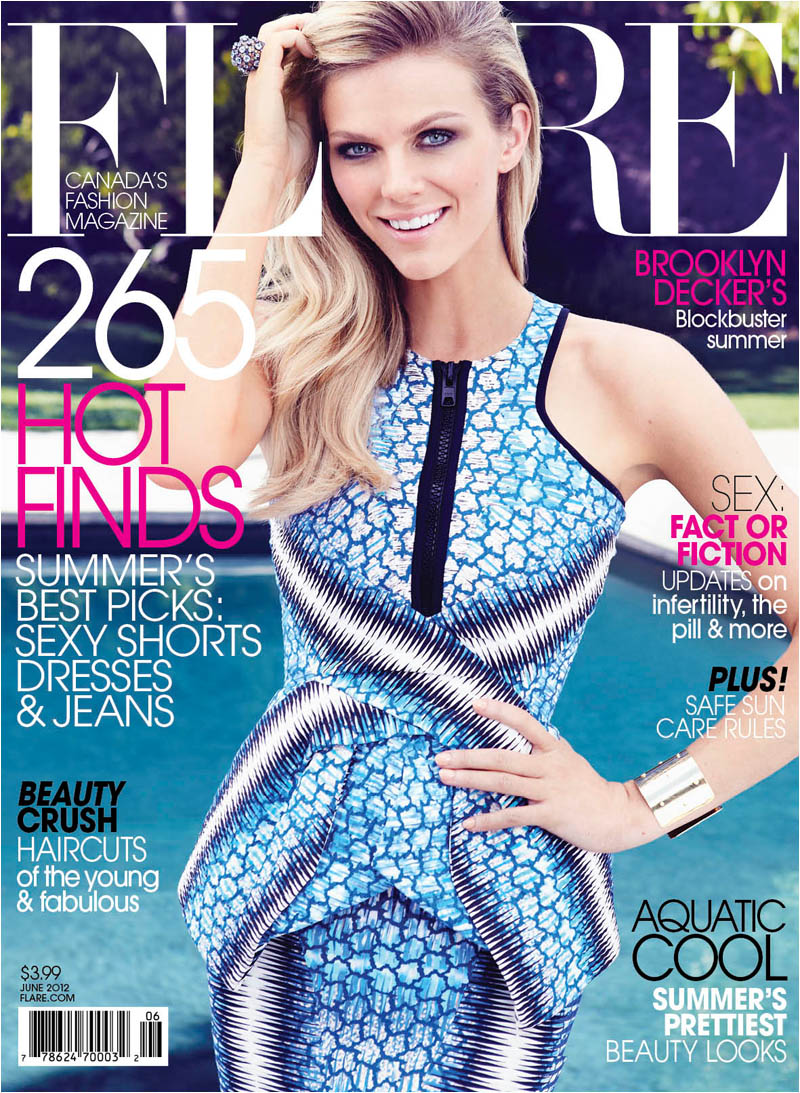 Brooklyn Decker has never been someone that I've particularly followed but that all changed recently, as there's no denying that she's pulled some strong looks out of the bag on the promotional tour for her latest film, 'Battlefield.' Her recent cover of Canadian magazine Flare magazine's June 2012 issue simply confirms her winning streak and sees her styled in a strong blue and white printed dress from Peter Pilotto's S/S12 collection.
The cover is strong for several reasons. Granted Decker looks incredible but more importantly it cements that British designers are really making waves internationally. Peter Pilotto is slowly being worn by more and more celebrities in Hollywood but to land a major cover, especially as a relatively young brand, is a definitely a big step in the right direction . Hopefully it doesn't end there.

What do you think of the cover?